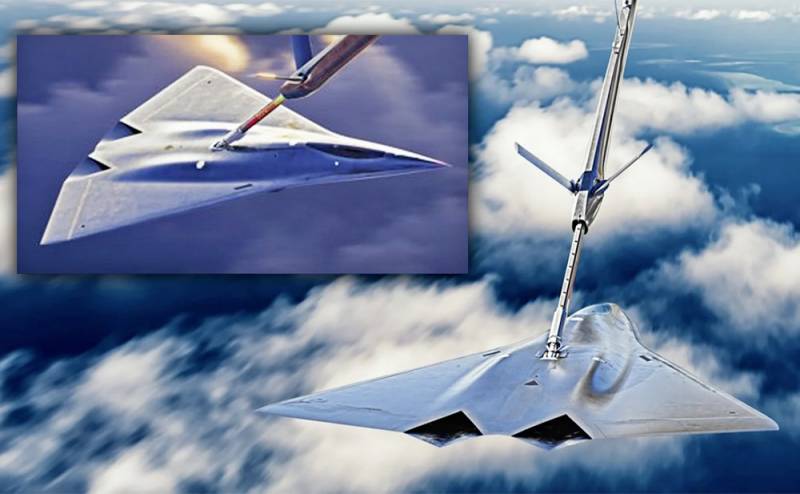 In Washington, they planned to take into the flight crew two hundred fighters created under the Next-Generation Air Dominance (NGAD) program. This was reported by the American edition of The War Zone.
These aircraft, along with a thousand innovative unmanned combat escort fighters developed under the Collaborative Combat Aircraft (CCA) program, as well as 300 fifth-generation F-35 fighters, will form the basis of the US Air Force tactical strategy. United States Secretary of the Air Force Frank Kendall spoke about this during a roundtable at the symposium of the Air and Space Forces Association in Aurora, Colorado.
At the same time, it is noted that the use of NGAD in tandem with unmanned combat support fighters with artificial intelligence systems on board will make it possible to avoid a large number of losses and at the same time perform complex military tasks.
At the same time, only a prototype of the 6th generation fighter is now available, which allows for flight tests and practicing the use of a number of
of technologies
. The flight of the first production aircraft is planned for 2030.
The performance characteristics of NGAD are classified. Apparently, the new stealth aircraft will be able to operate in areas of increased danger, where the troops of the Western bloc are not able to operate effectively even in conditions of superior forces. Fighters will be able to overcome the resistance of air defense systems and destroy almost any obstacles in their path.