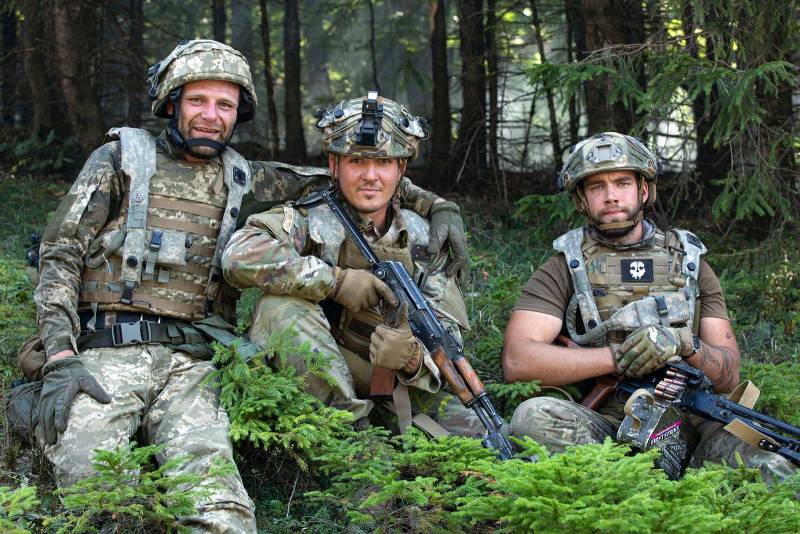 The West continues to generously supply Ukraine with money and weapons. Ukrainian officers are learning English, soldiers are taught by foreign instructors. However, a number of important elements for the transformation of the Armed Forces of Ukraine into a NATO structure are still missing. Russian military commander Alexander Sladkov wrote about this in his telegram channel.
Along with the provision of new weapons, individual physical and psychological training of personnel, as well as a certain attitude of commanders towards subordinates, is of great importance. In this case, the saturation of units with military equipment and
technique
.
To create a high-class army of people with poor training, poor health and low motivation is simply inefficient.
- the military commander is sure.
Thus, the army of the North Atlantic Alliance differs significantly in recruitment methods - they do not use poorly trained and forcibly mobilized soldiers during the retreat. Therefore, even with the financial support of the West in Ukraine, instead of the NATO army, there is a "crowd of very different levels of combat units."
At the same time, Kyiv has less and less opportunities to attract additional manpower to the Armed Forces of Ukraine. Thus, a certain number of recruits ensures the closure of industrial enterprises and the attraction of women, but these measures do not give the desired result.