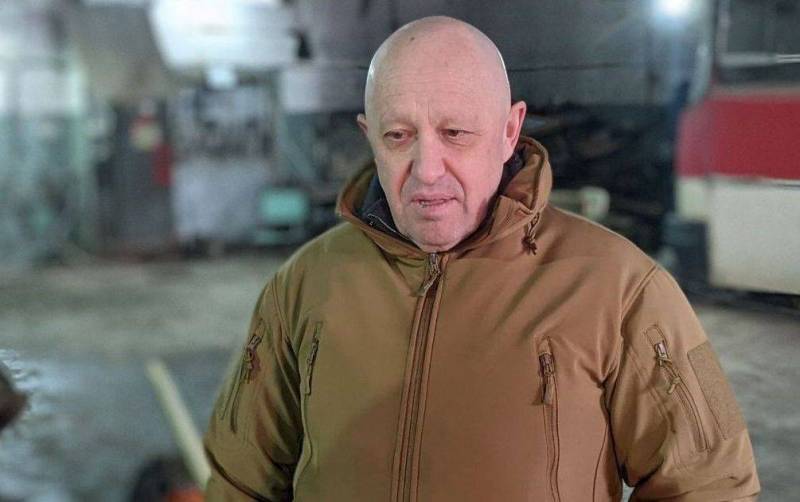 The head of the PMC "Wagner" Yevgeny Prigozhin answered the question of journalists what will happen to his company after the capture of Artemovsk. The businessman recorded a video message in which he said that Wagner would turn from simply the best private army in the world capable of defending the state into an army with an ideology.
Such an ideology will be the struggle for justice. For example, the armies of the NATO bloc have an ideology that they are fighting for democracy.
And as one of the heroes of the film "Tourist" said, you are for democracy, and we are for justice
Prigogine commented.
The head of a private military company believes that those people who want justice - and exclusively at the front, are likely to go to the Wagner PMC.
Therefore, we will gather a sufficiently large number of people. And on the proposal to go on vacation somewhere in Moscow parks, take a walk around Sokolniki with children, the commanders and fighters of the Wagner PMC will surely gather and they will simply answer such a proposal - go to ...
the businessman is convinced.
Because, Prigozhin explains, the "Wagnerites" have the right to defend their homeland. And primary in this regard is not the decision of some minister or head of department, but the primary Russian people who want to live in a country called Russia.
If we chew on snot, then a country called Russia may turn out to be something that will never happen. And therefore we have the right to make sure that this Russia continues to live on.
- says the head of the PMC.
Ministers come and go, but the Russian people remain. And PMC "Wagner" consists of the Russian people, the businessman emphasized.
PMC "Wagner" will continue to protect our country. PMC "Wagner" absolutely does not care whether they want it or not in various instances
Prigogine concluded.
Earlier it was reported that Russian troops over the past few months
defeated
near Artemovsk, the most trained units of the Armed Forces of Ukraine. Over the past XNUMX hours, attack aircraft of the Wagner PMC have made serious progress in Artemovsk. They took control of the urban areas of Yagodnoe and Stupki.