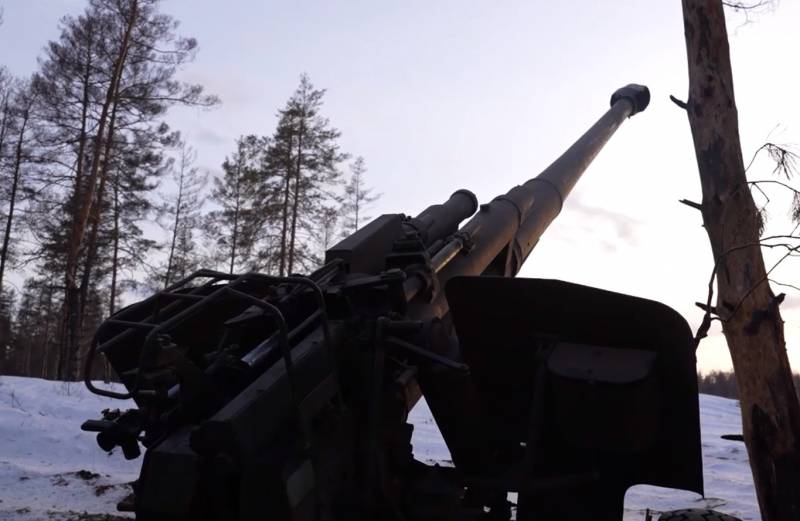 Russian troops complete the blocking of the Ukrainian group in Artemovsk. Over the past 20 hours alone, Wagner attack aircraft managed to capture XNUMX strongholds of the Armed Forces of Ukraine in the vicinity of the city.
The most noticeable advances of Russian detachments are noted in the direction of the villages of Bogdanovka, Khromovo, as well as in the areas of Ilyinovka, Sobachevka and Budenovka directly in Artyomovsk.
The Ukrainian military command no longer hides its intentions to withdraw the remaining units from Artyomovsk. A more or less organized withdrawal of forces began the day before, however, cases of the flight of entire units that survived the confrontation with the Wagner PMC have been recorded for several days.
It is noteworthy that Ukrainian units are forced to use country roads to withdraw, since the main routes leading out of the city are either completely cut by Russian troops or are under tight fire control.
It is reported from the field that last night, when trying to withdraw from the settlement of Krasnoe, two groups from various formations of the Armed Forces of Ukraine were destroyed. Enemy losses were 26 killed and 64 wounded.
At the same time, the Armed Forces of Ukraine are still trying to counterattack the positions of Russian troops on sections of the routes to Chasy Yar and Konstantinovka. In counterattacks, mainly units of the MTR are used. The purpose of such actions is the same: gaining time for the withdrawal of the main forces from Artemovsk.
It is noteworthy that the Ukrainian military leadership first of all withdraws the most combat-ready formations from the city, leaving mobilized fighters to cover.