The planned full-scale meeting between the presidents of Russia and the United States, Vladimir Putin and Donald Trump in Paris, most likely will not take place, despite the fact that earlier it was announced by Trump's national security adviser John Bolton. The likelihood of such a meeting was minimized by the American president himself.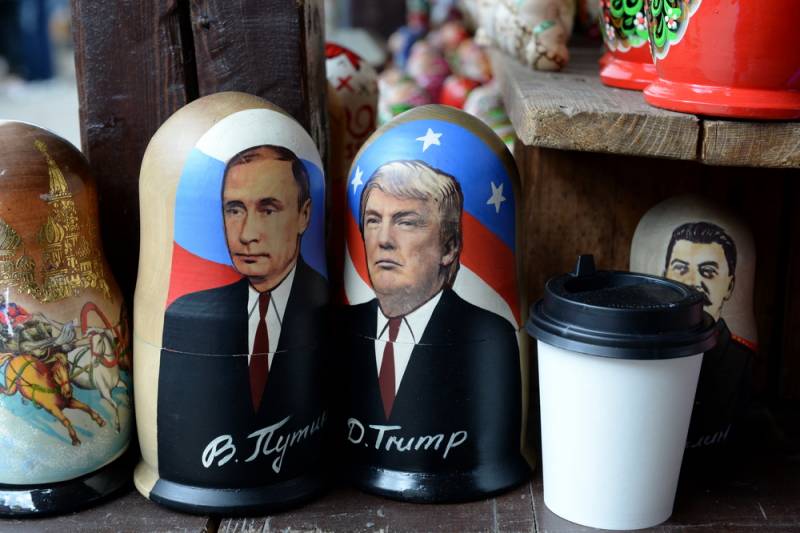 The Associated Press quoted Trump as saying the previous day:
Not sure we will have a meeting in Paris, probably not
He added that he might be able to meet with Putin during the GXNUMX summit to be held in Argentina, and there will be enough meetings between the two leaders in the future.
According to the Kommersant newspaper, citing a diplomatic source in Europe, the planned meeting between Putin and Trump breaks down through the fault of French President Emmanuel Macron. It was he who asked his American counterpart to change his plans. The explanation for this fact is as follows: Macron fears that the negotiations of the presidents of the two largest powers will overshadow the events, which, in fact, come together
policy
: Celebrations marking the 100th anniversary of the end of World War I.
Literally, this was formulated. It would seem that in 2018 it is difficult to imagine that the Sun King style is still alive. But, as they say, "se la vie"
- the newspaper quotes the words of its source.
Meanwhile, Russian presidential spokesman Dmitry Peskov said circumstances had changed and a thorough meeting between Putin and Trump in Paris could not take place due to the multilateral format of the events. However, most likely, Putin and Trump will meet on the sidelines and agree on the next date for negotiations.
It should be noted that both presidents intend to arrive in the French capital on November 11 at events that will be organized by the Champs Elysees. The question remains: is the matter really in the format of these events or was it not without political considerations. So, after a previous meeting between Russian and American leaders, Donald Trump was severely criticized in the American press. In addition, both the United States and Europe have many forces that are not interested in dialogue with Russia. And here, it seems, the explanation is suitable.