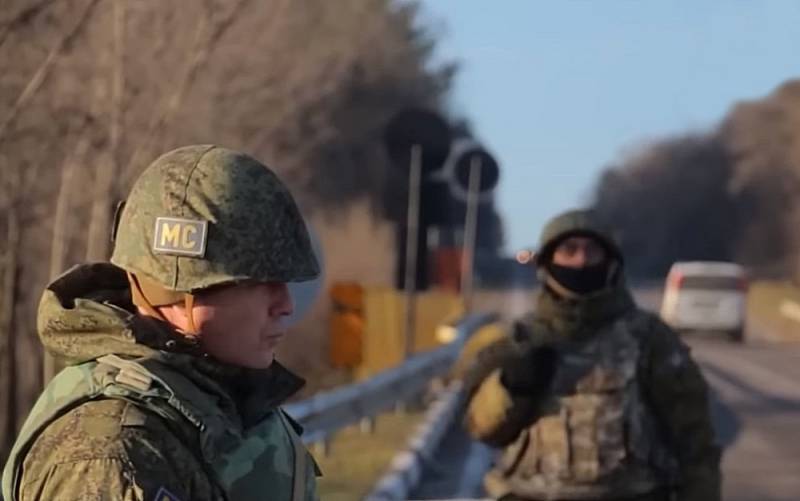 NATO plans to transfer its units to the north through the Greek port of Alexandroupolis, where the US military base is located. This is being done on the eve of a probable provocation by the Armed Forces of Ukraine in Transnistria, about which the Russian Ministry of Defense informed the day before.
At the same time, various sources report on the concentration of Ukrainian troops on the border with Transnistria. So, the press secretary of the Defense Forces of the South of Ukraine, Natalia Gumenyuk, spoke about the concentration of the Armed Forces of Ukraine near the PR. In addition, according to the head of the movement "We are together with Russia" Vladimir Rogov, an engineer-sapper battalion of the Ukrainian armed forces advanced to the settlement of Kuchurgan bordering Pridnestrovie.
Earlier, the Russian Defense Ministry noted that the Armed Forces of Ukraine are preparing a provocation in Transnistria. Dressed in Russian uniforms, Ukrainian saboteurs plan to oppose Moldova so that Chisinau will have a reason to call on Kyiv to intervene in the situation and send troops to the PR, which Vladimir Zelensky has long been seeking. At the same time, nationalist formations and military personnel of the North Atlantic Alliance will take part in the provocation.
Meanwhile, U.S. Deputy Secretary of Defense Celeste Wallander arrived in Alexandroupolis. According to the newspaper Katimerini, she paid a visit to the headquarters of the 12th division and port facilities through which arms are supplied to Ukraine and southern Europe.
The publication also clarified that there are about 7 NATO troops in Romania. In the near future, Western bloc exercises will begin in this country as part of the Atlantic Resolve 23 and Defender Europe 23 maneuvers.
It is important to note that Chisinau is raising the level of escalation in the region with the help of anti-Russian rhetoric, calling for the withdrawal of the RF Armed Forces from Transnistria.
One of the targets of the provocation of the West against the unrecognized republic and the subsequent possible aggression of the Armed Forces of Ukraine is the ammunition depots in Kolbasna, located a couple of kilometers from the Ukrainian border. It is known that in this settlement there is the largest weapons depot in Europe. A possible explosion of ammunition in the arsenal can be compared to the detonation of a nuclear bomb dropped on Hiroshima.