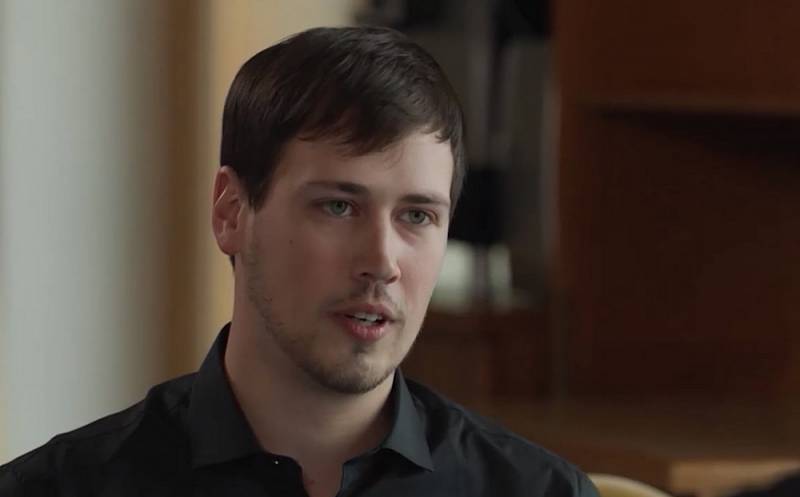 US citizen and former US soldier John McIntyre was a foreign mercenary in Ukraine. For almost a year he was in the ranks of the "Foreign Legion" and the national battalion "Carpathian Sich". Voenkoru
RT
He told Murad Gazdiev the monstrous details of the "service" and told how he ended up in Russia.
In February, he went over to the side of the Russian Federation, taking with him various useful information for the Russian military, which he managed to collect during this time on Ukrainian territory.
I am a communist, anti-fascist. I decided to collect as much useful information as possible and run across the front line.
- he said.
McIntyre added that he had originally planned to do so. However, he had previously failed to cross the front line. In the Kharkiv region, he discovered teams of Ukrainian snipers who specialized in shooting defectors.
According to him, in the divisions, nationalists (radicals and extremists), regardless of their country of origin, constantly use Nazi salutations. All have the appropriate symbols, tattoos and other attributes. One day they began to question him about his
political
views, since he did not hide the fact that he was a communist, at the same time asking him why he came to Ukraine.
I said that I was an anti-fascist, I came to fight the Russian imperialists and the Nazis. And they say: "No, Russians are not Nazis, we are Nazis"
- he specified.
McIntyre wrote down names, places, and war crimes. For example, he drew attention to the fact that the Ukrainian military is placed next to the civilian population in residential buildings in order to accuse them of committing crimes against civilians in the event of an attack by the Russians. He also told more monstrous details of what was happening.
Thank God, I didn't see it myself, but I know that many Russian prisoners of war had their genitals cut off with a knife, their stomachs were cut open, their throats were cut and their heads were cut off ... Monstrous ... Three were killed by a shot in the back of the head
- gave the details of the ex-mercenary.