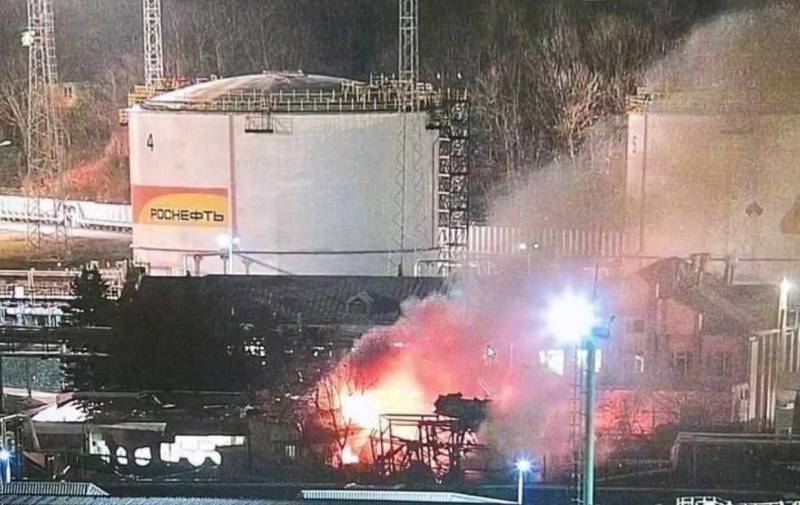 This night, Ukrainian unmanned aerial vehicles made an attempt to attack an oil depot on the Black Sea coast of the Russian Federation. Several telegram channels immediately report that two UAVs tried to hit an object in Tuapse.
According to local residents, several explosions were heard over the city at about two in the morning. However, the attack was unsuccessful. Ukrainian drones could not reach the oil depot and exploded a hundred meters from it.
According to preliminary information, the boiler room received minor damage as a result of the explosion. In addition, because of the attack, the building of an outbuilding located on the territory of the oil depot caught fire.
Employees of the Ministry of Emergency Situations went to the place of the fire, the area of ​​which was 200 square meters. However, the oil tanks were not affected by the fire. Rescuers managed to localize the fire and put out the fire in a short time. It took the emergency services less than an hour.
Recall, earlier it became known about the attack of Ukrainian UAVs in Belgorod. There, air defense forces shot down three drones filled with explosives with striking elements. No casualties or serious damage was avoided.
We add that regular attacks by Ukrainian drones are causing increasing concern among residents of Russian regions. On social networks, people ask questions about the reasons for the unhindered flight of drones into Russian airspace.