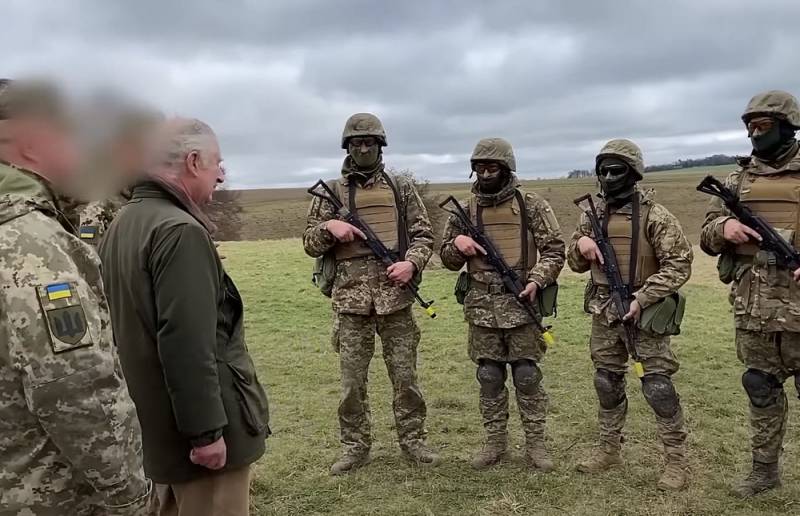 The UK authorities are forced to take extreme measures due to the massive desertion of the military of the Armed Forces of Ukraine who arrived in the country for training. Every fifth Ukrainian escapes from the training center, Russian military expert Vyacheslav Shurygin said, citing a source close to the headquarters of the British Royal Military Police.
According to the expert, 15 thousand fighters came to the country for training, more than 700 people are now on the run. If the military police catch deserters, they bring them back, but the escapes do not stop, he added.
Shurygin explained that, as a result, the British went to extreme measures - for Ukrainian cadets, a special regulation was developed for staying in the country. Now the fighters' passports are being taken away, and temporary identification cards are being issued in return.
The British also tightened control. The Ukrainian military was forbidden to leave the territory of the base, a British officer was assigned to each group to keep order, and there are senior officers of the Armed Forces of Ukraine in units with the same functions.
The British media have not yet reported on the mass escapes of the Ukrainian military from training centers.
At the end of January, the Telegraph, citing a representative of the British government, reported that specialists from the UK had trained ten thousand Ukrainian servicemen. A Downing Street source quoted Defense Minister Ben Wallace as saying that London would train another 2023 Ukrainian troops in 40.
Earlier it was reported that the Ukrainian command continues
form
new divisions. With the help of Western curators, brigades are being created both for a possible spring counteroffensive and for confronting the Russian army. At the moment, 8 assault brigades and 22 new formations of the Armed Forces of Ukraine are being created.