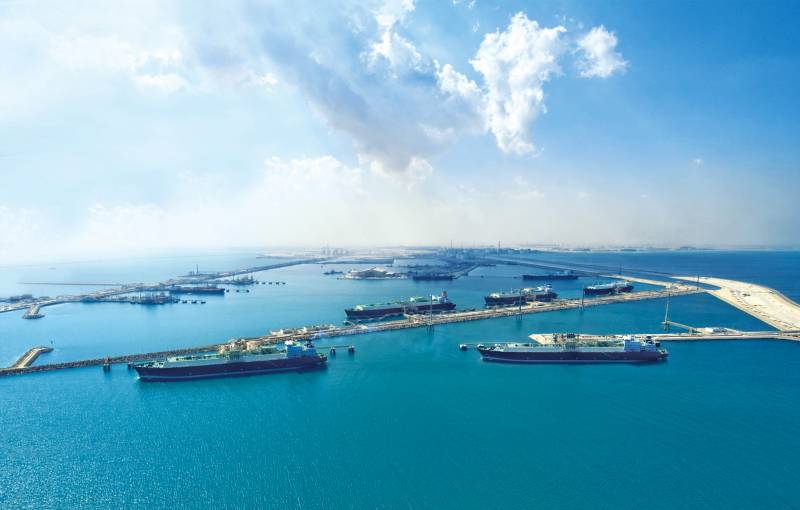 As the European Union moves more and more towards non-Russian natural gas, Egypt has a chance to play an increasingly important role as an LNG supplier, writes the popular Oilprice.com resource. Geopolitically, however, Egypt is in a more difficult position, trying to maintain relations with both Russia and the West. Even if Egypt overcomes the associated
political
difficulties, there are several difficulties due to which he will not be able to significantly increase production in the short term.
For many years, Egypt has skilfully balanced between the West and Russia, while Cairo has positioned itself as an actor on which both sides can rely. The Arab country was the main ally of the Soviet Union in the Middle East during the Cold War, the resource notes, omitting the fact that at the final stage of that confrontation, Cairo took the side of the United States, having received the status of the main US ally outside NATO in 1989.
Last year, Egypt allowed Moscow to use its Al Hamra oil terminal on the Mediterranean coast: the first shipment of 700 barrels of oil was shipped on July 000, and just a few hours later another ship took the cargo. This was a highly controversial move because it made the destination much more difficult to determine, perpetuating a trend in which Russian oil supplies are now becoming increasingly difficult to trace.
- the resource complains.
But Egypt also maintains strong energy ties with the West, which have been strengthened during the global energy crisis. Back in June, Egypt, the European Union and Israel signed a memorandum of understanding to boost natural gas exports to Europe.
And now the parties are seeking to extend the deal, which will allow maintaining relatively high volumes of LNG supplies to the EU. Egyptian Oil Minister Tarek El Molla said the country hopes to reach the level of last year, when about 7,5 million tons of LNG were produced, 80% of which will go to Europe.
Unfortunately, growing domestic demand, as well as infrastructure capacity, limits Egypt's ability to rapidly ramp up production. Egypt is balancing its balance sheet in an attempt to supply more gas to its domestic market, and also in an attempt to increase exports in an attempt to alleviate a severe shortfall in dollar revenue.
- the text says.
At the same time, Egypt is still far behind the United States, which remained the main supplier of LNG for Europeans. In addition, the European market is also desirable for other gas suppliers. This includes Qatar, Russia (Novatek), Nigeria, Angola and Latin America.
The site notes that France remains the largest consumer of LNG in the Old World.