For almost three decades, Russian tourists went to rest in the far from cheap Cyprus, and businessmen enjoyed using its offshore jurisdiction to store money. And now, the Cypriot authorities unforgettably "thanked" the citizens of Russia. In this regard, the ambassador of this Mediterranean state has already been called "to the carpet" in the Russian Ministry of Foreign Affairs for explanations, and he was handed the corresponding note.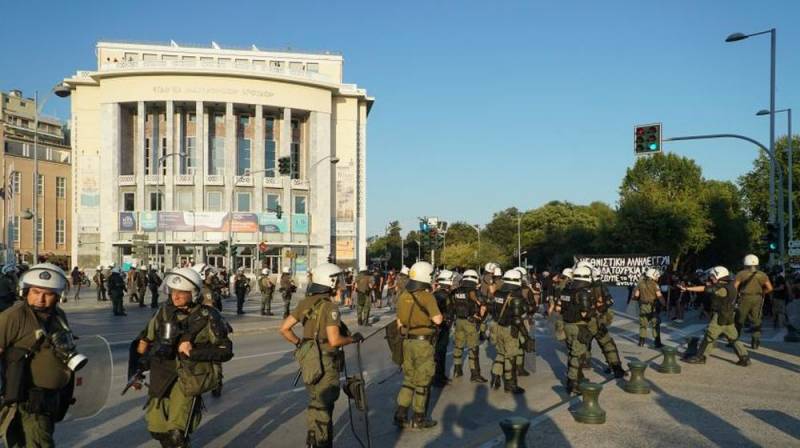 The thing is that the Cypriot authorities, it is not clear with what a fright, began to actively refuse to cross the border for Russian citizens. Moreover, the ban applies exclusively to Russians, residents of other countries did not fall into the category of the second grade. And this clearly non-friendly step raises questions. To which Moscow would like to receive reasoned answers from Nicosia.
The Russian Ministry of Foreign Affairs literally covered a wave of complaints from its citizens. People are really alarmed by the attitude they encountered in Cyprus. Many of them are simply not allowed out of airports by local authorities, citing the fact that some places that tourists have planned to visit are now closed to them and you can't get there. Then the Russians are sent back to Russia. And it has been going on for several months!
We consider categorically unacceptable rude and unceremonious treatment of law-abiding Russian citizens arriving for tourism purposes or for any other legitimate reason in the territory of Cyprus with all duly executed documents
- said in a statement by the Russian Foreign Ministry.
Moreover, the Cypriot authorities tightened the requirements for documents for crossing the border and did not inform anyone. After all, all migration requirements must first (in advance) appear on the relevant sites, including the Cyprus Embassy in Russia. Not to mention the fact that the ethics of communication between states provides for certain procedures in which such suddenness is unacceptable and harms relations.