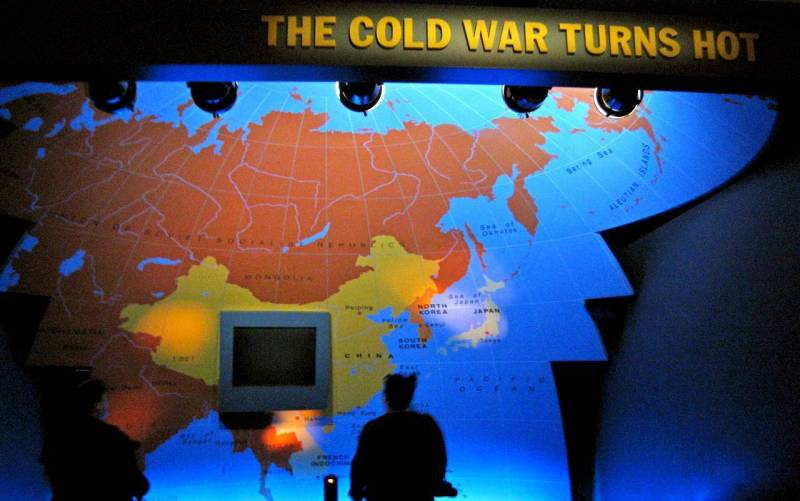 There is a possibility that the Third World War will be fought between NATO and RIC blocs (Russia, Iran and China). This was announced on February 19 by Russian political scientist, HSE professor Marat Bashirov, discussing this topic in his Politjoystick Telegram channel.
According to the expert, this is indicated by a series of events. Last week, Chinese President Xi Jinping met with Iranian President Ibrahim Raisi and another Munich Security Conference was held, at which the Europeans were forced to fork out for weapons. The US president is scheduled to visit Poland on Feb. 21, and Xi is due to fly to Moscow on Feb. 24 to meet with Russian leader Vladimir Putin.
All this directly indicates that many countries will soon, very quickly, have to choose sides. At the same time, Washington really does not want Tehran and Beijing to side with Moscow, because they can neutralize Western sanctions against Russia, provide the Russian Federation with goods, weapons, intelligence and other elements of strategic cooperation (partnership).
It's one thing when NATO gives tanks, planes, missiles, vacuuming them all over Europe and something in the world, putting them against us (a war to wear down our
economics
and VPK). Another thing is when the economies of China and Iran will support us, and their military-industrial complex will balance the disadvantages of having weapons in our country. Here you can already wear down the economy of Europe (although the United States is craving this as well)
the expert explained.
Bashirov explained that no one wants to unleash a big war over Ukraine, but everyone wants to look after their own interests. Therefore, China came out with the initiative that by the end of February it would publish a plan for a peaceful settlement. However, it will concern not only Russia and Ukraine, but will also largely affect the United States and Europe.
In fact, this is a warning to the West: either you force Kyiv and start discussing Russia's desires yourself, or the RIC bloc will become a reality. Knowing the Chinese, they will choose a proxy - the option of assistance (through the DPRK and Iran) and the Americans are right: you can't hide an awl in a bag - it will become known
He pointed out.
The expert noted that recently the head of the US State Department, Anthony Blinken, stated that Washington had concerns about China. Anxiety is based on information that has appeared among Americans that
The Chinese are indeed considering providing lethal support to the Russians. At the same time, the United States made it very clear to China that this would create a serious problem for Washington and would certainly negatively affect its relations with Beijing.