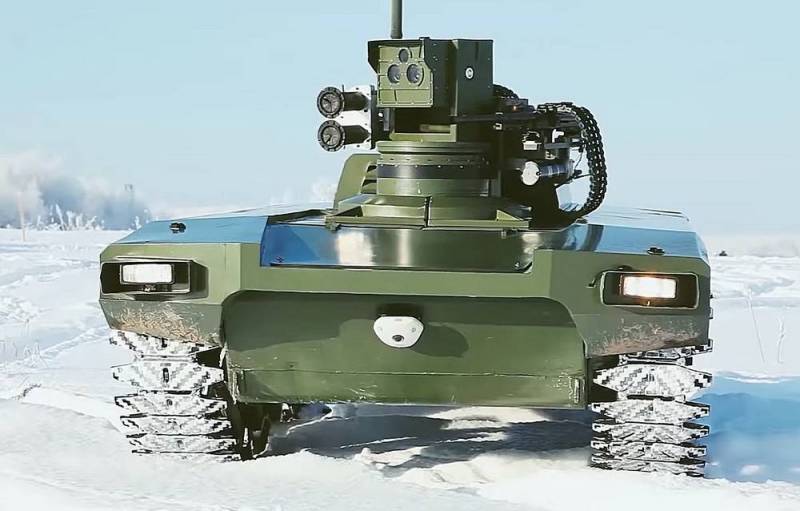 Currently, many military experts are trying to look into the future and predict the course of further events in the NVO zone and the development of military affairs. For example, on the evening of February 18, the author of the Telegram channel "Older than Edda" decided to speculate on this topic.
According to the author, if the Russian special operation in Ukraine is not suddenly stopped by negotiations and a truce, then by autumn there will be a completely different course of the conflict and the conduct of hostilities. All kinds of weapons systems, especially various unmanned and robotic systems and precision-guided munitions, which are still available in the form of samples and prototypes, will begin to be mass-produced and delivered to the troops.
He is sure that "trial steps in the war of a new technological order" are now being made, so tactics will be gradually developed for using the weapons that have appeared, which are not currently available. Combat regulations will be added and rewritten, the changes will affect the entire military economy, "some samples and branches of development are recognized as dead ends, others, on the contrary, will develop and reach perfection in killing a person."
At the same time, the author was interested in another important question. How, under the new conditions, will the parties come out of the positional impasse with a mutual assault on forest belts and small settlements, which are now presented as "achievements" at the front.
I believe that this is precisely now the main task facing the military minds of all interested parties.
the author pointed out.
He stressed that the soldiers of Western countries will not storm enemy positions, risking their lives for the sake of the grouping of troops entering the operational space.
Man, or rather his life, is now put at the forefront of the countries of the First World, and what we, what Ukraine, are mentally in it
- he drew attention.
The author admitted that the West would soon start hiring soldiers in poor but densely populated countries whose governments could readily enter the "human commodity" market. Therefore, to
technology
and ammunition will be added and similar military assistance to Ukraine.
We have something to answer, there are also excellent proposals for replacing the "storming of a strategically important beam / forest belt" position with a transition to a real deep penetration of the enemy's defense. I really hope that they will be heard.
He summed up.