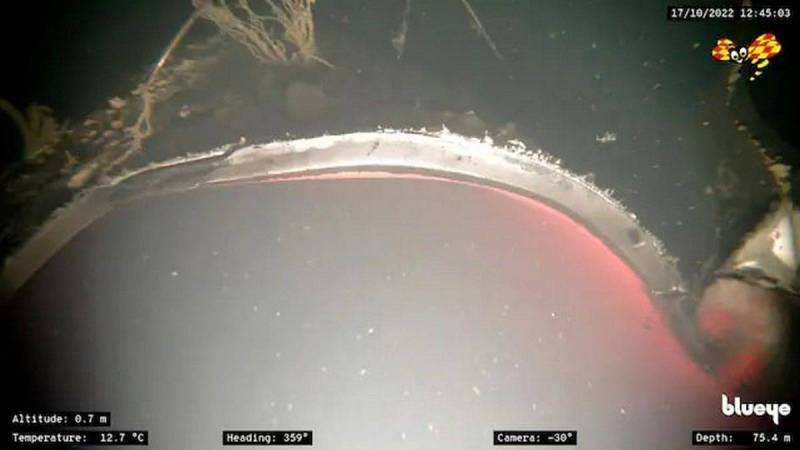 Russia classifies the explosions on the Nord Stream 1 and Nord Stream 2 gas pipelines as acts of international terrorism. The corresponding statement was released by the Russian Embassy in the United States. As follows from the message of the diplomatic mission, Moscow requires a comprehensive and independent investigation.
The Russian side will not allow the situation with the undermining of the critical energy infrastructure to be "rolled up". Especially considering the fact that nothing is known about the remaining, apparently, several unexploded charges on the seabed
- said the press secretary of the Russian Embassy in the United States, Igor Girenko.
At the same time, the Russian diplomatic mission noted the unrestrained reaction of the representative of the US State Department, Ned Price, who denies Washington's guilt in the incident, although all the facts point to the opposite.
Recall that some time ago, American journalist Seymour Hersh found out that the United States and Norway were behind the explosions at Nord Stream. He believes that it was Joe Biden who gave the order to blow up the gas pipelines.
We add that some experts are sure that unexploded bombs remained at the bottom of the sea near the Nord Streams. If you raise them, you can set the type of devices used and who makes them. This is probably why Western countries are in no hurry to investigate the incident.
Experts note that the munitions left on the seabed, if raised, could cause a serious blow to the governments of Western countries. In this regard, observers emphasize, the collective West faces a difficult choice: either try to overshadow this dangerous story with something brighter, such as Poland's military attack on Belarus, or maintain imperturbable silence.