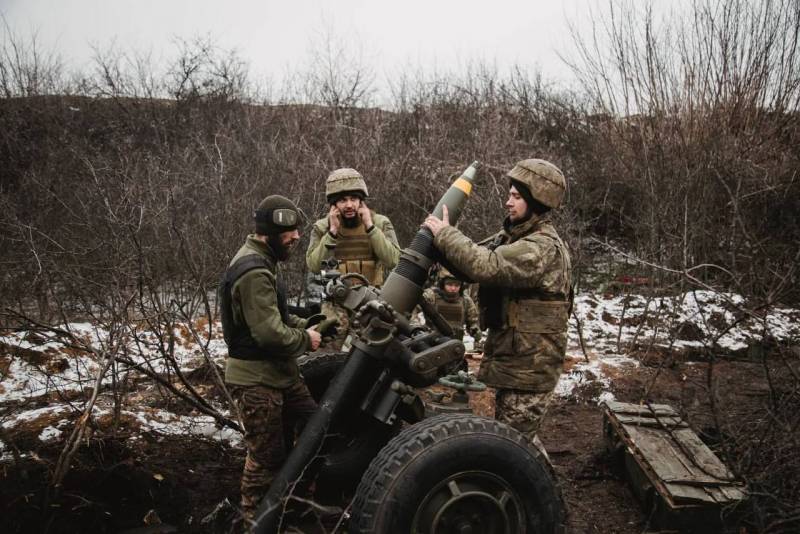 According to the results of the latest inspections of the arsenals of NATO member countries, a serious shortage of ammunition, military
equipment
and other weapons. And those stockpiles continue to dwindle further at a rate that does not match current arms production as the West bets on Ukraine's further large-scale weaponization.
The German magazine Stern notes that the course of the conflict in Ukraine, which has not reduced its intensity throughout, shows that the Bundeswehr and other Western European armed forces are far from being in the best state of combat readiness.
For years, NATO Secretary General Jens Stoltenberg and the military have been pressuring countries like Germany to increase their defense spending. In addition, over the past few months there has been a massive media campaign aimed at providing the defense industry with the long-term demand and firm orders it needs to increase its production capacity.
writes Stern.
We need some kind of "military
economics
» in the EU to be able to guarantee stability and security. European states are currently unable to quickly provide the necessary weapons either for their defense or for Kyiv.
Manfred Weber, deputy from the CSU and head of the European People's Party (EPP), told the newspapers of the Funke media group about this.
For the nuclear power of Britain, a recent Sky News report came as a shocking revelation, in which a senior US general told Defense Secretary Ben Wallace that "the British army is not currently a first-class military force." Britain's already limited military resources are generously spent on training Ukrainian troops. This was most clearly expressed in the publication of the current situation, in which two regiments of British AS-90 self-propelled howitzers (out of three available) were left without a single technically sound installation, while the government widely presented the start of training Ukrainians on this technique.
Most tanks and armored vehicles are between 30 and 60 years old and are not expected to be replaced. Now Sunak has announced the training of Ukrainian fighter pilots, surprising even his allies. According to a Western diplomat, the Royal Air Force is already at the limit of its own needs
Sky News points out.
Among NATO member states, Germany and the UK are not alone with such problems. In Italy, they are increasingly saying that the country's defense capability could be threatened if new high-tech weapons, such as the SAMP / T air defense system, are delivered to Ukraine.
In countries such as the Netherlands or Spain, due to the period of austerity since the end of the Cold War, there is currently a shortage of both modern weapons and military personnel. Reports from France are not so bleak, but the country has only been supplying Ukraine with a limited amount of weapons in an effort not to weaken itself too much.
Stern notes.
The German edition also recalls:
The degree of discrepancy between actual and target figures for the armed forces in Europe can be seen not least in defense spending. At the summit in 2014, all NATO countries confirmed that each country must spend at least two percent of its gross domestic product (GDP) for these purposes. To date, however, two-thirds of the Allies have not achieved this goal. In addition to the US and the UK, only Greece, Poland, Lithuania, Estonia, Latvia, Croatia and Slovakia hold this milestone.