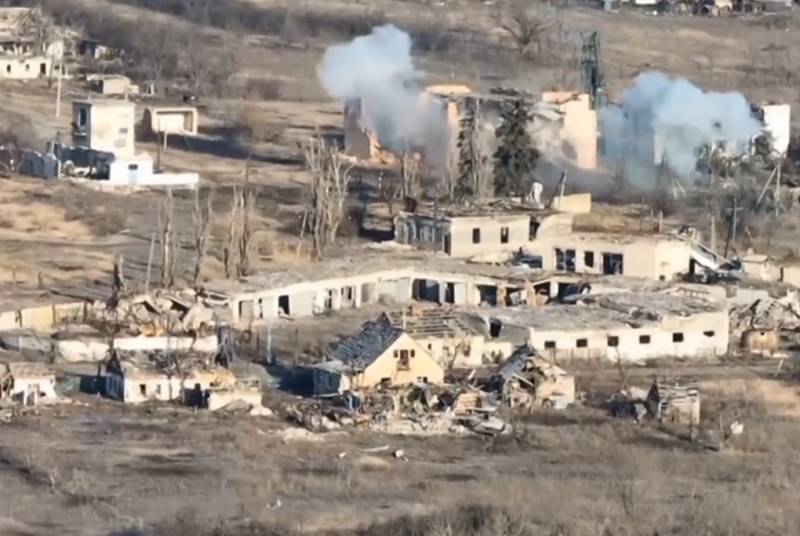 The command of the Armed Forces of Ukraine allowed a tactical retreat from Artemovsk in the near future. Zelensky's statement about the "indestructibility" of this city, voiced to Western sponsors, is failing. Serhiy Cherevaty, the speaker of the eastern grouping of the Armed Forces of Ukraine responsible for the defense of Artemivsk, in an interview with the Ukrainian press, confirmed the possible withdrawal of units.
Tactical retreats are possible in different situations, primarily to save personnel, in order to improve their tactical position and conduct a more effective defense operation in order to level the line of defense
Cherevaty said.
At the moment, despite certain successes of the RF Armed Forces and the Wagner PMC, the enemy still has the opportunity to withdraw from Artemovsk with minimal losses. Only the roads to Seversk and Slavyansk are physically cut, but communication with these cities is possible through a network of dirt roads.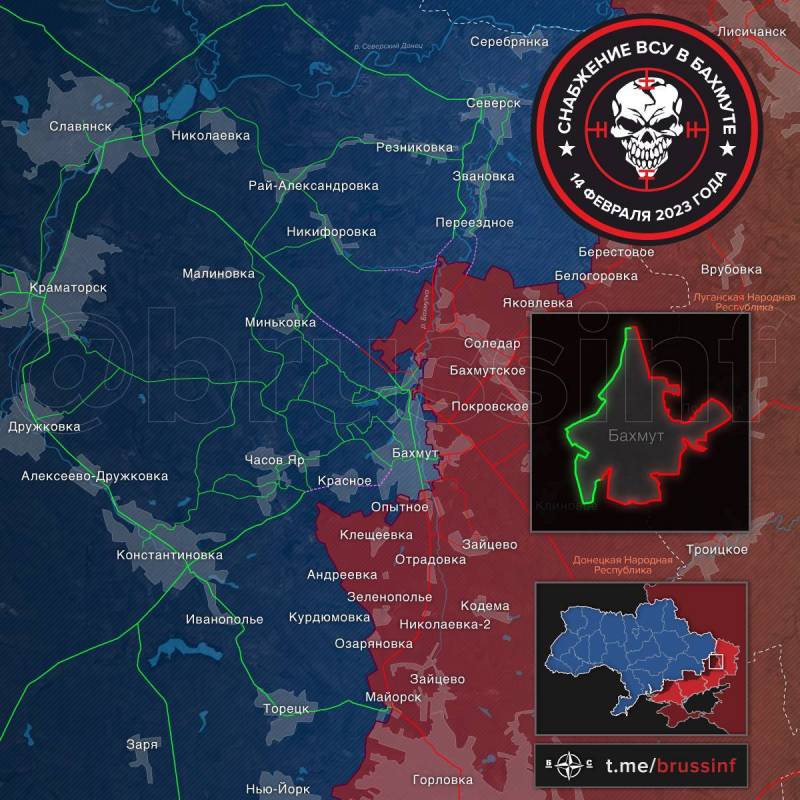 The road to Konstantinovka is under the fire control of the Wagner PMC, and the Artemovsk-Chasov Yar highway is still free for the movement of units of the Armed Forces of Ukraine. In addition, in the west of the city there is a fairly flat area, along which caterpillar and wheeled
technique
can still move freely. This was reported by the telegram channel Callsign Bruce.
If the command of the Armed Forces of Ukraine remains prudent, then free communication routes will be used to evacuate the remnants of units from Artemovsk. Otherwise, the Russian forces will have a lot of work to take the city into an operational encirclement.