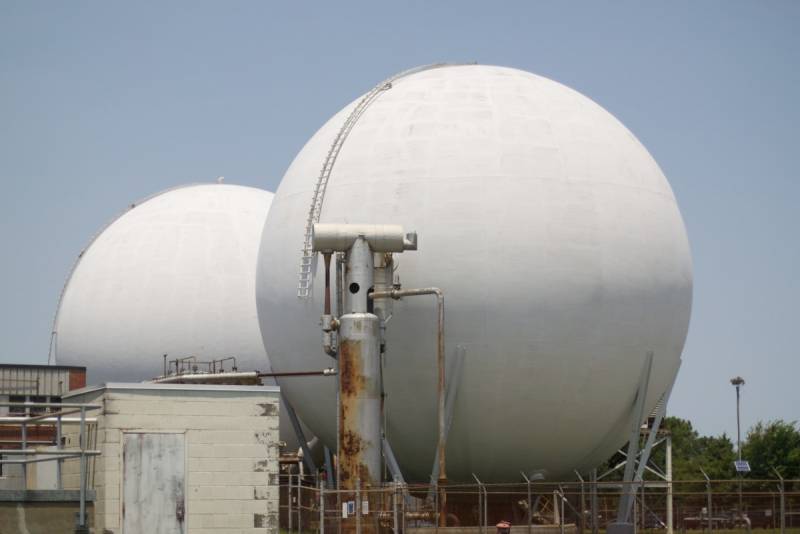 European UGSFs and their filling rates are purely formal figures for the convenience of maintaining statistics. In fact, the structure of accounting and operating is much more complicated. The storages are filled with gas from various suppliers, received at different prices and in different volumes, and are also owned by both state-owned energy companies and private traders.
To ensure profitability and technological serviceability in the operation of UGS facilities, a certain turnover rate is required. Simply put, they must be emptied (the sale pays for the operation) and filled again. That is, 95% of UGS facilities in the EU are not reserve, but operational capacities. However, the vast reserves of gas left in reservoirs and stockpiled at last year's incredibly high price have become a burden on private traders and utility providers. All of them fell victim to the low price of raw materials, which contrasted strongly with the cost at which the fuel was purchased.
It is no secret that at the end of this winter Europe's gas reserves are among the largest in recent years, and a significant part of these reserves are actually stuck. Prices have fallen from their peak in August, meaning that sales from storage are causing billions of euros in losses for energy consumers and taxpayers as sellers are unwilling to sell at a loss. The current situation is beneficial in some way only
politicians
in Brussels, who declare (and, obviously, rely on real figures, albeit formalized ones) about energy security and the absence of a gas shortage.
The EU leadership even dreams that there will be enough leftovers until the spring of 2024. Although experts warn that until then there will be no storage industry that will go bankrupt if the current situation persists. In reality, economic activity after a severe gas crisis suffers greatly, and colossal volumes of super-expensive gas are good only for reporting, but not for doing business and operating UGSFs.