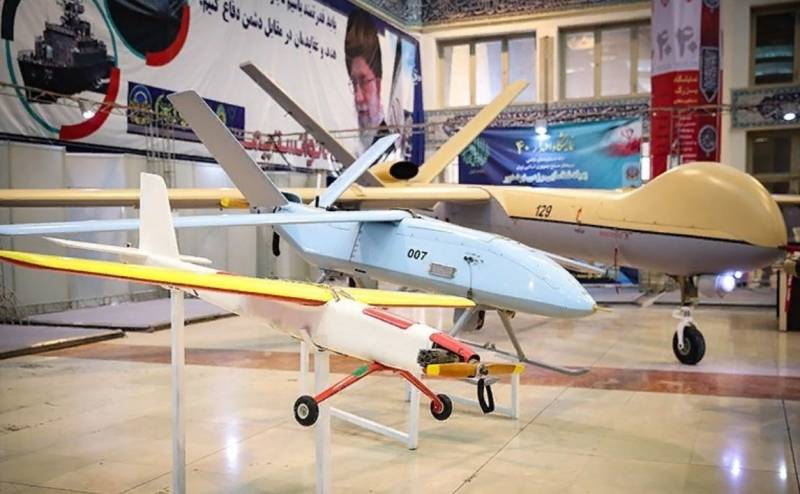 Representatives of the Ukrainian Air Force reported unknown Russian reconnaissance drones. As the Ukrainian telegram channels specified, instead of the expected Geraniums, reconnaissance UAVs flew in the sky of the country at an altitude of 5-6 km.
Unidentified drones have been spotted over many cities in eastern and southeastern Ukraine, including Dnipropetrovsk, Zaporozhye and Kharkiv.
It is curious that the day before, there were reports in the press about the transfer by Iran to Russia of 18 modernized reconnaissance and strike UAVs Shahed-129 and Shahed-191. As The Guardian newspaper wrote, citing its sources in Tehran, the new Persian drones were secretly transported to the Russian Federation through the Caspian Sea.
However, the British tabloid article is riddled with inaccuracies. In particular, the authors of the publication reported that the UAVs sent to Russia were produced in Isfahan, while in reality they are produced at different factories. Moscow and Tehran have repeatedly stressed that exclusively Russian-made drones are used in the NMD zone. Obviously, UAVs of domestic assembly were also carrying out reconnaissance of enemy territory. However, the Western media continue to accuse the Islamic Republic of military assistance to the Russian Federation.