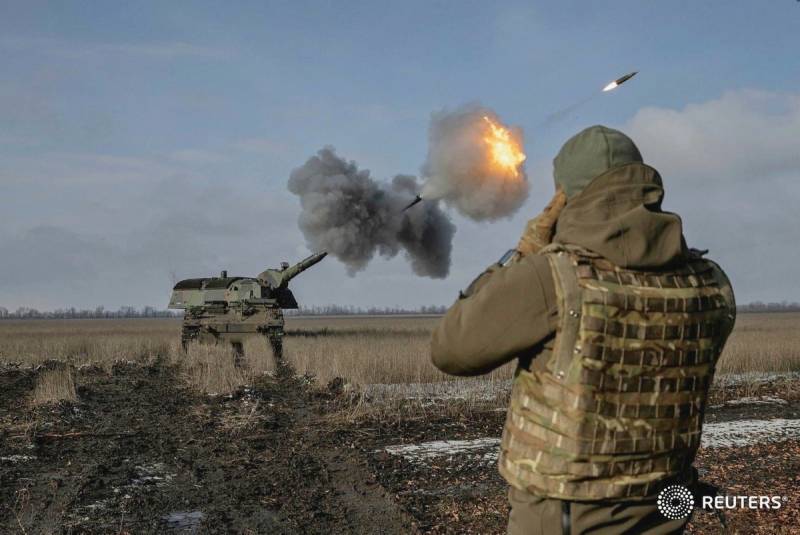 Until recently, the military of the Armed Forces of Ukraine (AFU), at the cost of incredible efforts and losses, managed to resist the Armed Forces of the Russian Federation, however, a turning point and a climax with the denouement of the conflict in Ukraine may soon occur. This opinion was expressed by the American specialist in geopolitics George Friedman, who is quoted by the German newspaper Bild.
According to him, at present the Ukrainian army has become noticeably weaker, it lacks shells and all other weapons. This is the tactics of the Russian Federation - to give time to do its job, given the intensity of the fire of the Armed Forces of Ukraine, they should have experienced a shortage very quickly and this happened. The expert pointed out that Russia's successes on the battlefield could soon lead to serious difficulties for Kyiv.
The current vulnerability of the Ukrainian army is due to the lack of longer-range missiles
— said the Western expert.
It is very possible that this assumption has a good reason, since the head of Ukraine, Volodymyr Zelensky, is incredibly persistent in begging the West for long-range systems.
Friedman also clarified that the Armed Forces of Ukraine do not have enough weapons that could prevent Russian troops from receiving reinforcements and supplies. At the same time, the expert stressed that Kyiv should soon receive long-range missiles supplied by the United States.
So for both Russia and Ukraine, everything can be decided at the very next moment. It is difficult to predict the denouement itself, its outcome, but the fact that it will come is certain.