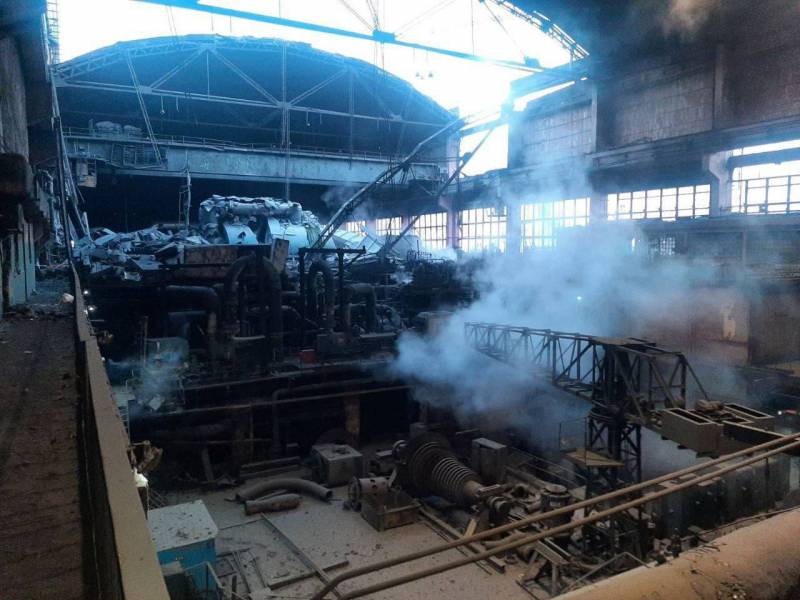 Russian missiles began to reach their targets. While Ukrainian propaganda is praising the air defense of the Armed Forces of Ukraine, reporting on downed missiles, photographs appear on the Web that testify to the almost complete inactivity of the enemy's air defense.
Evidence of an arrival at the Krivoy Rog CHPP has already appeared. Judging by the picture that appeared on the Internet, the blow fell directly on the turbine compartment, on the basis of which we can talk about the complete incapacitation of the station.
Obviously, attacks on transformers are a thing of the past, and after today's attack, the shortage of electricity in Ukraine will become critical. The destruction of the thermal power plant in the hometown of the Ukrainian president will leave the entire Dnepropetrovsk region and neighboring regions of Ukraine without electricity for a long time.
Ukrainian telegram channels have already written about the launch of the third wave of missiles, which indicates a record hit on infrastructure this year. There are reports of explosions in Kharkov, Zaporozhye, Kyiv and Dnepropetrovsk. Rockets flying to the west of Ukraine are seen in the sky, and information is coming in about the first explosions in Ivano-Frankivsk and Lvov.
Once again, an arrival at the Ladyzhynska CHPP in Vinnitsa was recorded, the extent of the damage has not yet been reported.