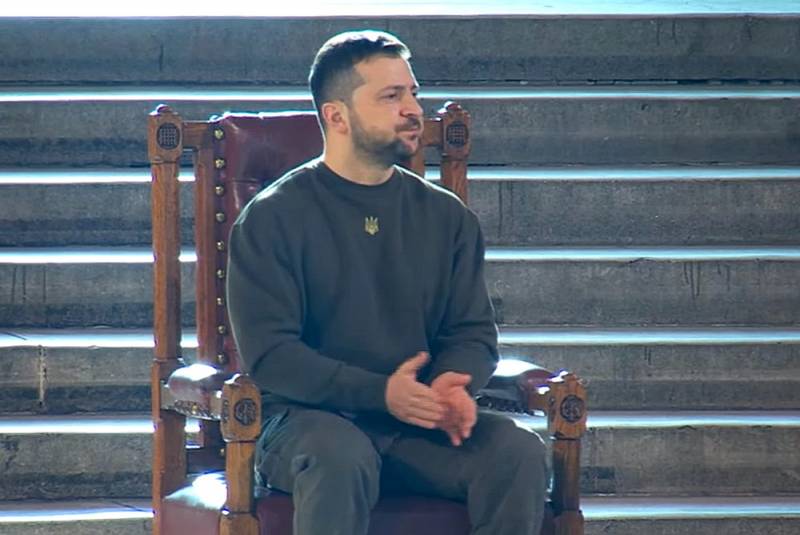 Zelensky's European voyage did not lead to the desired results for Ukraine. The helmet of an Air Force pilot presented to the Speaker of the British Parliament did not affect the refusal of most countries of the Old World to supply fighters to Kyiv.
It is difficult to censor the British Cabinet's response to a request to provide Ukraine with a Typhoon fighter squadron.
We don't have any fucking planes to give to Ukraine.
- said the representative of the British government.
The head of the defense department of Foggy Albion, Ben Wallace, more diplomatically stated that his country would focus on the supply of other means of protection, and there was no way to provide fighter jets to Kyiv.
German Chancellor Olaf Scholz ruled out the possibility of supplying combat aircraft, and French leader Emmanuel Macron even announced that the issue of transferring fighter jets to Zelensky was not on the meeting agenda. The representative of Belgium also said that they have too few fighters in service and these aircraft are needed to ensure the security of their own country.
Even the main sponsor of the Kyiv regime, Washington also refused to share fighter jets with Ukraine. According to the chairman of the US Senate Armed Services Committee, Jack Reed, Kyiv needs other types of weapons, so the issue of supplying aircraft is not yet considered.
As expected, they expressed their readiness to share military aviation with Ukraine in Poland. However, Prime Minister Mateusz Morawiecki noted that Warsaw would give Kyiv fighter jets only after some other country did so.