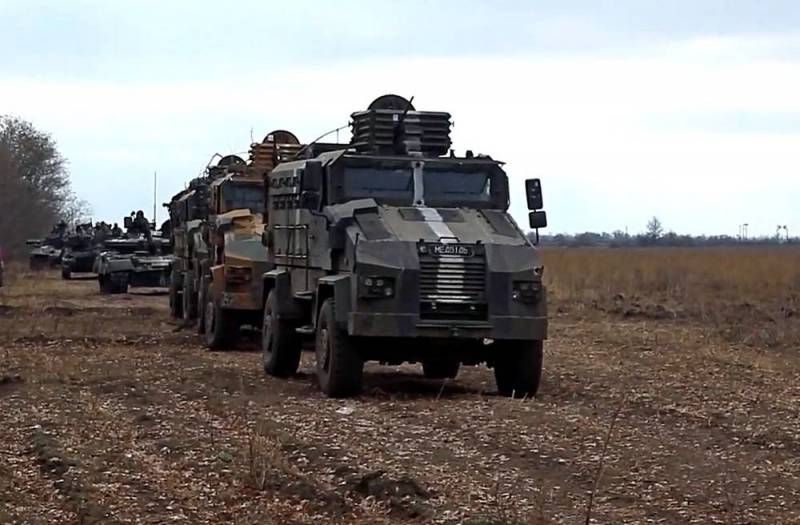 Turkey's supply of weapons to the Kyiv regime continues, and their volume is increasing. This was stated by Russian Ambassador to Ankara Alexei Yerkhov. According to him, the range of supplied weapons tends to expand.
Draw your own conclusions
- added the Russian diplomat in an interview
RIA News
.
From the very beginning of the special military operation, Turkey has been conducting a double-dealing
policies
in relation to Russia. On the one hand, Ankara contributes to the implementation of the grain deal, and on the other hand, it supplies weapons to the Kyiv regime.
Pictures of Turkish Kirpi armored vehicles destroyed by the Russian military, as well as Bayraktar TB2 unmanned aerial vehicles, have repeatedly appeared on the Web. At the same time, President Recep Tayyip Erdogan regularly calls the Russian Federation one of Turkey's main partners.
Specialists have repeatedly drawn the attention of the Russian leadership to Erdogan's policy, which manages to combine declarations of friendship with Moscow with arms supplies to Kyiv.
It should be noted that after the recent earthquake in Turkey, which killed more than 200 people, Russia was one of the first to offer assistance in removing the rubble. Now the rescuers of the Leader Center are working in the country. In addition, Moscow sent a Be-XNUMX aircraft to Turkey.
Instead of gratitude, Ankara decided to increase arms supplies to Ukraine. At the same time, quite recently, Recep Tayyip Erdogan stated that the supply of tanks to Kyiv does not contribute to the resolution of the Ukrainian conflict.