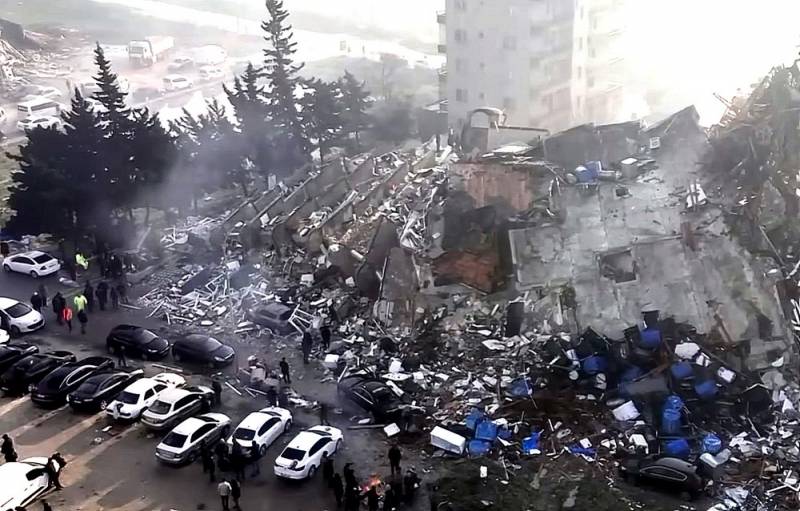 Turkish President Recep Tayyip Erdogan said that more than 8,5 thousand people became victims of the earthquake in the country. At the same time, the number of victims is approaching 50 thousand, he said at a briefing.
According to the latest data, 8754 people died, 49 were injured.
Erdogan called the current figures.
He specified that 6444 buildings collapsed in the affected provinces.
On February 8, the President of Turkey went to the province of Kahramanmaras, where the epicenter of the earthquake was located, to inspect the destroyed areas. There, Erdogan called on his compatriots not to succumb to provocations, now is "the time to be united," he added.
I especially ask you not to give opportunity to provocateurs. I ask the representatives of the press not to give such an opportunity. Today is a time of unity and solidarity. We have mobilized all our means
- stressed the Turkish leader.
At the same time, on February 8, the European-Mediterranean Seismological Center (EMSC) recorded new tremors in Turkey. An earthquake of magnitude 4,5 occurred at 10:26 UTC (13:26 Moscow time) 37 km from the city of Gaziantep with a population of one million people. The hearth lay at a depth of two kilometers.
Search and rescue operations in these provinces of the country continue. Turkish Air Force planes deliver injured citizens to Ankara and Istanbul.
The earthquake, which occurred on the morning of February 6, also affected Syria. According to the latest data from the Syrian Ministry of Health, more than 1200 people died there, about two thousand were injured.
Earlier it became known that the sea level after the earthquake
rose up
in the Turkish city of Iskenderun in the province of Hatay in the south of the country. In the coastal zone flooded the streets, the authorities began the evacuation of residents. Seismologists claim that the flooding was caused by the displacement of the Arabian tectonic plate, on which Turkey is located, due to the earthquake. She moved towards Syria by three meters and descended by about six.