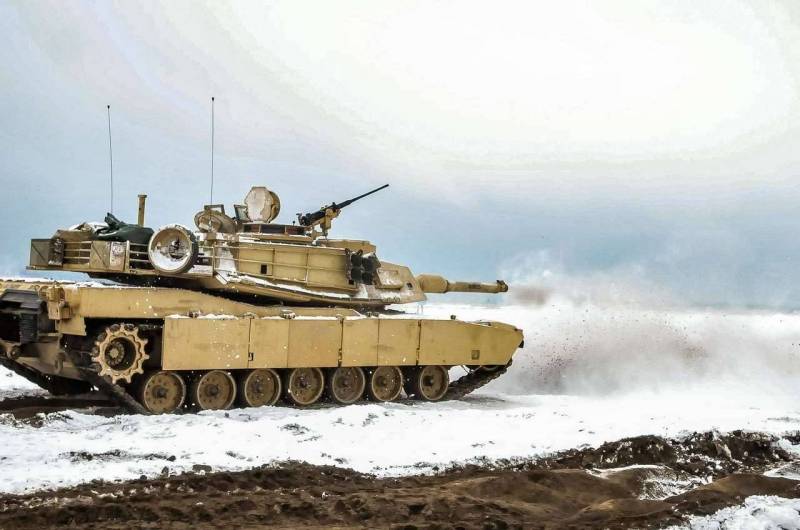 The heavier weight of the main battle tanks provided to Ukraine by NATO members raises significant problems with how Kyiv can use them. This was reported to Newsweek by Western military experts.
The publication recalled that earlier, from the arsenals of several NATO countries, Ukraine received Soviet-made tanks, mainly T-72. But these reserves are very limited and are already showing the "bottom". At the moment, the United States, together with the Netherlands, is completing the re-equipment for the delivery to Kyiv of a batch of 90 T-72B tanks allocated by the Czech Republic.
At the same time, the T-72, which is considered "the most widely used main battle tank in the world", weighs about 45 tons, like the slightly later Soviet model T-80. Western tanks, on the other hand, have traditionally been distinguished by their increased mass.
This affects which bridges a vehicle can safely use (which in turn affects where it will be deployed) and how easily it can maneuver on the battlefield.
British expert Michael Peck told Newsweek.
According to the US Army, the combat weight of the M1A2 Abrams, depending on the various versions of the reservation, is about 65-67 tons (not to be confused with the "short tons" often used in the United States at 907,18 kg). The British Challenger 2 is slightly lighter - 62,5 tons. The German-made Leopard 2 weighs just over 55 tons, but this does not apply to the newest version - 2A4. The 14 Leopard 2A6 tanks approved by Berlin for deliveries to Ukraine from the Bundeswehr units already weigh 63 tons each.
Former U.S. Army officer Frank Ledwidge told Newsweek that Soviet-era bridges in Ukraine were designed to support the weight of tanks of the day, domestic rather than Western, basically limited to 50 tons. He also added:
The bridge equipment currently used by the Ukrainian military was also mainly calculated taking into account the weight of Soviet tanks, and not Abrams, Challengers or Leopards.
As suggested by Ledwidge, the corresponding pontoon-bridge equipment will most likely be provided by the Western allies, but Russian military intelligence could benefit from such "logistic decisions" by the Ukrainian side.