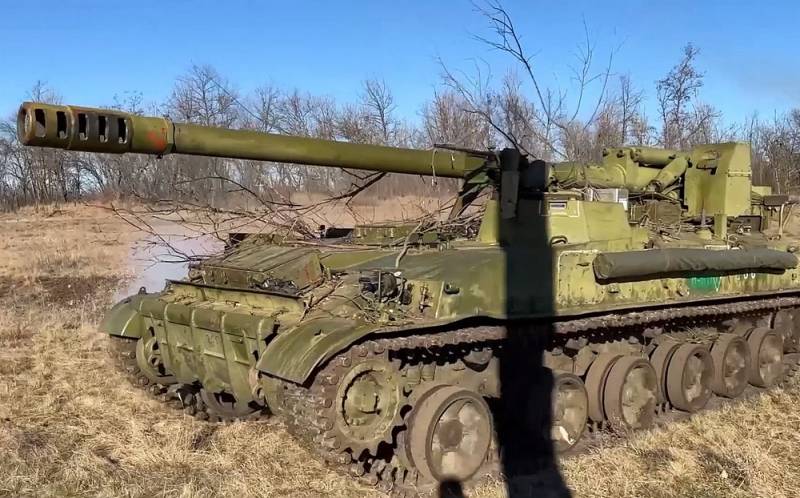 Fighting in the area of ​​Artemovsk (Bakhmut) remains the most important direction of the special operation. Over the past week, the Russian Armed Forces have achieved success here, surrounded by Ukrainian formations. Journalist and blogger Yuriy Podolyaka spoke about this in his next video.
By now, Russian troops have practically made their way to the highway from Konstantinovka to Artemovsk, preparing to storm the village of Ivanovskoye. After the capture of the latter, the situation for the Armed Forces of Ukraine in Artemovsk will become catastrophic.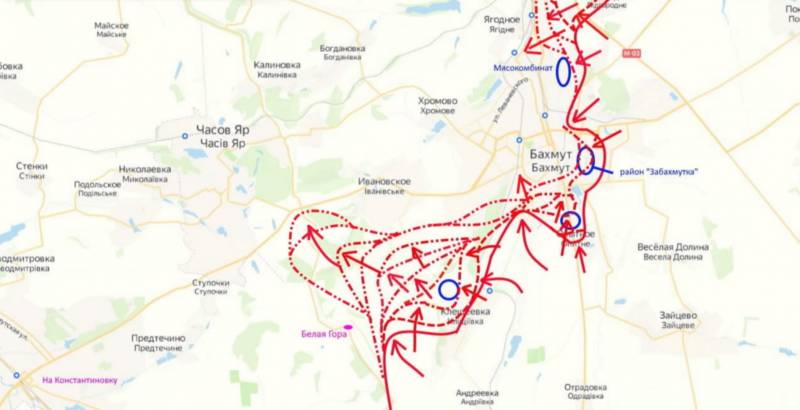 Along with this, PMC "Wagner" storms the village of Paraskovievka, and also squeezes the enemy out of the northern regions of Artemovsk. If the Armed Forces of the Russian Federation succeed, the Ukrainians will experience big problems with the supply of the Artyomovsk garrison through Khromovo, since two routes leading to the city will be cut, and the third will be under the fire control of Russian units.
In this regard, Kyiv is trying to evacuate combat-ready units and military units from the city.
machinery
that can still be saved. The mobilized citizens are thrown to the slaughter.
A freshly mobilized Ukrainian soldier who is thrown into the meat grinder of Artemovsk lives an average of 4 hours. Local journalists are already openly talking about this
Podolyak noted.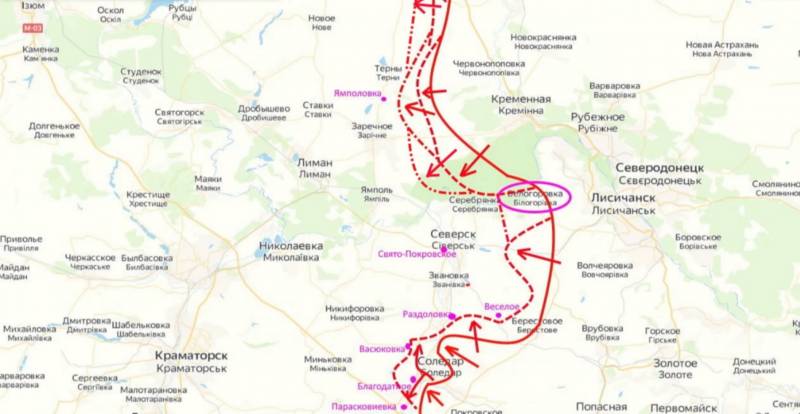 In the northern direction, the RF Armed Forces are developing an offensive in the Blagodatnoye area, breaking the enemy defenses near Vasyukovka, and also storming Razdolovka. There is an offensive in the Kremennaya area and a clearing of forests southwest of this settlement. All this creates big problems for the grouping of the Armed Forces of Ukraine in Seversk. According to the expert, in the next one or two weeks everything will be decided in favor of the Russian troops in this region.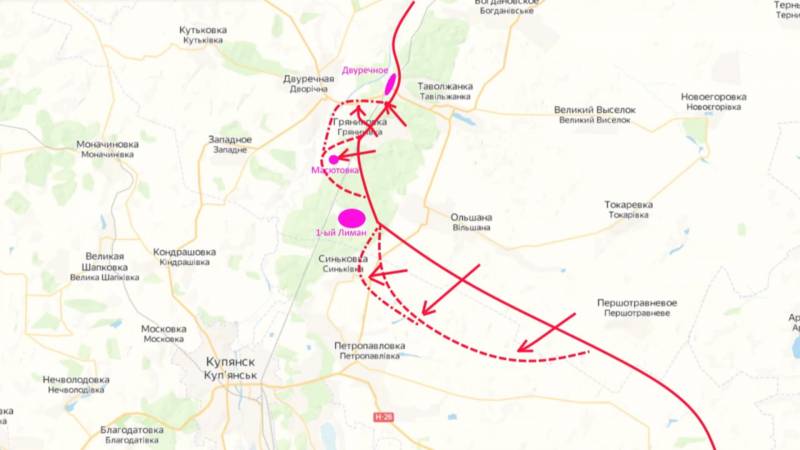 Last week, the RF Armed Forces also attacked in the area of ​​Kupyansk and broke through the front line of the enemy, creating a threatening situation near Dvurechnoye.
Yuriy Podolyaka also drew attention to the fact that the Armed Forces of Ukraine suffer greatly from a lack of reserves.
The most important task of the Ukrainian armed forces is to withstand the offensive of the RF Armed Forces for the next two months and, thanks to military assistance from the West and total mobilization (which is acquiring signs of hunting for people), launch a counterattack. This becomes the main spell of the Zelensky regime
- the analyst emphasized.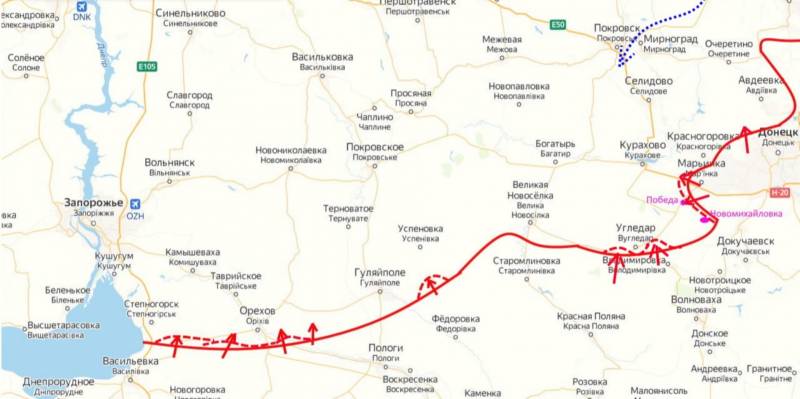 In addition, Russian units continue to crush the enemy in the Ugledar area, starting the next phase of offensive operations.