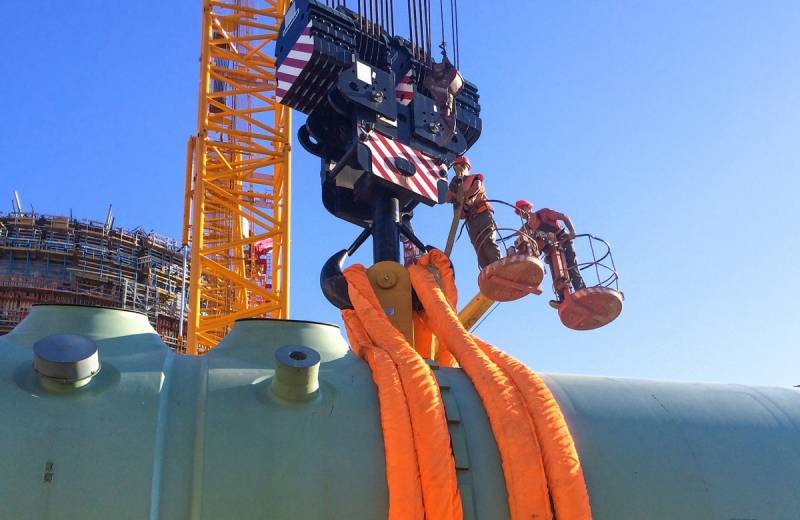 After the start of an open European confrontation with Russia, Bulgaria was among the first to suffer in terms of energy. Moreover, this applies not only to the sphere of oil and gas, but also to nuclear
of technologies
. We are talking about the Belene NPP project. The unfinished nuclear power plant, located 3 km from the town of Belene on the banks of the Danube River in northern Bulgaria, near the border with Romania, has been waiting for its fate to be decided for more than a decade. The station was intended to replace the decommissioned capacities of the Kozloduy nuclear power plant.
The station was supposed to be completed by Russian companies, but in February last year, with the start of the NWO, the Bulgarian government refused to complete the project, or on the condition that it would be completed using American technologies and, of course, Western companies.
In Bulgaria itself, such decisions are called erroneous or even criminal, since the republic is in dire need of new capacities. Electricity prices in Europe have risen due to such erroneous decisions
politicians
and the closure of nuclear power plants. This is stated in an interview with Bulgaria On AIR by energy expert Yavor Kuyumdzhiyev. The nuclear unfinished building in Belen needs to be completed, he is sure, but at the same time Bulgaria should not rely on American technology.
Expert disapproves of policy-based rather than
the economy
or technologies to replace Rosatom with the American Westinghouse. It is better to be friends with Russia in the nuclear field (especially since sanctions against nuclear technologies of the Russian Federation have not been officially introduced) than to wait for alms from the United States.
I'm tired of commenting on all sorts of nonsense. In summer, the price of electricity reached 400 euros. If we had a new nuclear power plant, now we would be like Kuwait in the Balkans
- the expert summed up, noting that there is not enough political will to complete the project.