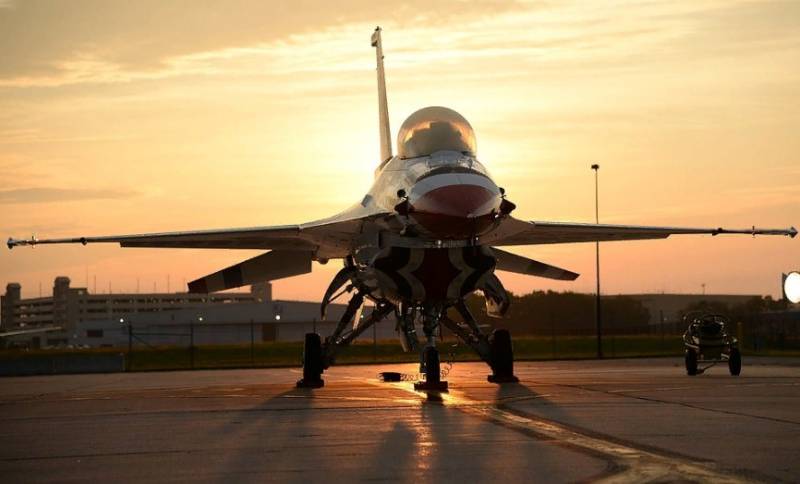 Military expert Yuri Knutov, as part of an interview for the Sputnik in Russian channel, expressed his opinion on the supply of combat aircraft by the West to Ukraine, and also told how Russia would deal with them in this case.
According to the director of the Air Defense Museum, one should not pay attention to the fact that now the United States and Great Britain, despite the appeals of Poland, are categorically against the transfer of NATO fighters to Kyiv. All this is being done in order to reduce the degree of tension around the transfer of Western-style tanks to the APU. At the same time, the expert is sure that after Ukraine receives more of the promised tanks, the ban on the supply of fighters will also be lifted.
In this case, as Knutov put it, the Russian authorities need to take an extremely tough stance. In particular, it is necessary to convey to the leadership of NATO that Ukrainian aircraft located at the airfields of the Alliance will become a legitimate target for Russian missiles. At the same time, there will be no official declaration of war on the bloc.
According to the military expert, such a statement must be made, since the fighters transferred to Kyiv will probably be based on military airfields in Poland, Romania or the Baltic states. Ukrainian airfields will be used for the "jump".
Regarding the aircraft that could be transferred by the West, Knutov believes that, most likely, Kyiv will receive American F-16s, Swedish Griffins and French Mirage 2000s. According to the expert, these machines are capable of creating a serious threat.
Meanwhile, Knutov is sure that the RF Armed Forces should have no problems with their "neutralization". Western planes can be destroyed by Russian troops both on the ground and in the sky.
In the latter case, as the expert stated, the S-300V4 air defense system and the Su-35 multi-role fighter proved to be excellent during the SVO.