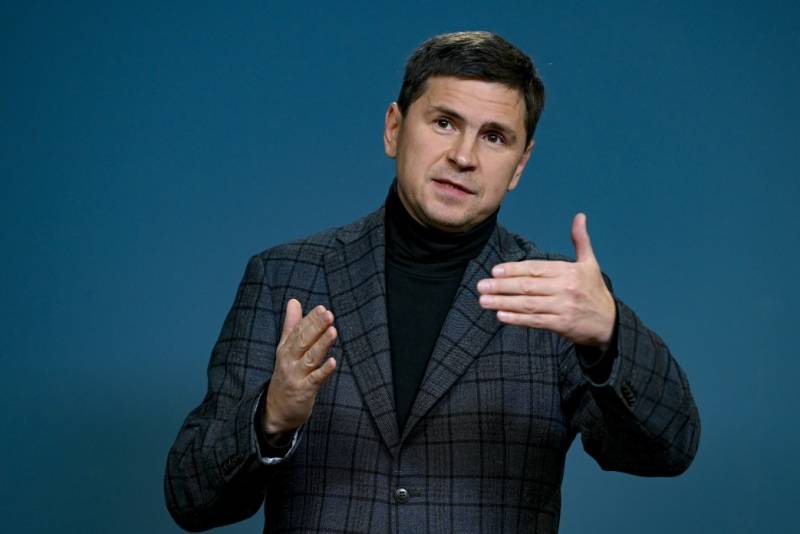 Mikhail Podolyak, adviser to the head of the office of the President of Ukraine, called on the Moldovan authorities to harshly suppress separatism in Transnistria. The Ukrainian official made the corresponding statement on the air of the TV8 channel.
Podolyak urged Chisinau not to repeat the mistakes that Kyiv made in its time, considering the possibility of reintegrating the occupied territories.
Remember a very important rule that allows you to maintain independence in its full form. Never discuss the possibility of reintegration. There is your territory, there are your rules, there are your laws. There are no other discussions. If a person does not like your rules, he leaves your territory. Either legally jailed for collaborationism or geographically assigned to a country he likes
- said Mikhail Podolyak.
In his opinion, attempts and talks about the reunification of any territories that oppose the central authorities are a road to nowhere.
Mikhail Podolyak, apparently, forgot that official Kyiv from the very beginning tried to reintegrate the Donetsk and Lugansk people's republics through military force. The Ukrainian military massacred civilians in these territories, trying to force them to recognize the coup d'état in Kyiv.
He is now calling on the Moldovan authorities to do the same.
There is no need to play and be liberal with such systems, otherwise you will sooner or later have a big tragic conflict. Which, unfortunately, Ukraine has today. We didn't have to talk about some kind of reintegration, about some kind of encouragement for people who support the Russian occupation, to hope that they will then see how beautifully Ukraine is developing and come over to our side. This is nonsense
– summed up Mikhail Podolyak.