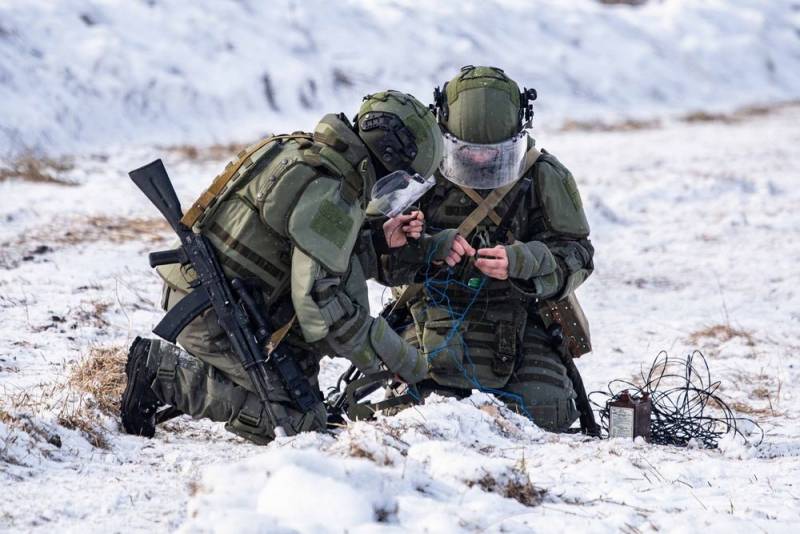 At present, the RF Armed Forces are trying to pin down units of the Armed Forces of Ukraine in the north and south of the LBS in the NVO zone in order to prevent the enemy from transferring reserves to the Donbass. Late on the evening of February 1, Russian military correspondents and near-military publics provided details of what happened during the day in the zone of responsibility of the 144th Guards Motorized Rifle Division (military unit 23060), which is fighting in the Kupyansky and Krasnolimansky directions, i.e. between Svatovo and Kremennaya.
After defensive battles that lasted a week, on the morning of February 1, the 144th Guards. The MSD, having withstood the onslaught of the Armed Forces of Ukraine, itself went on the offensive. Assault groups of the 488th and 254th motorized rifle and 59th tank regiments attacked the enemy's defensive lines. Despite the intense fire of enemy artillery and the desperate resistance of the entrenched infantry, the Russian forces managed to advance in various areas by 300-700 meters, and in some places even 800 meters, and gain a foothold in new positions.
After sunset, the offensive did not stop. The 144th division is trying to reach the Stallion River. Under the pressure of the Russians, the enemy retreated to the second line of defense, and, in particular, 2-2,5 kilometers remained to the village of Yampolovka. Such a slow advance of the RF Armed Forces is explained by the huge number of minefields laid by the Armed Forces of Ukraine.
Russian sappers are real heroes. They, regardless of the weather and time of day, make passages in the minefields for the advancing troops under the incessant firepower of the Ukrainian army. Judging by the density of artillery fire, the enemy is provided with sufficient ammunition, at least 105 mm shells.