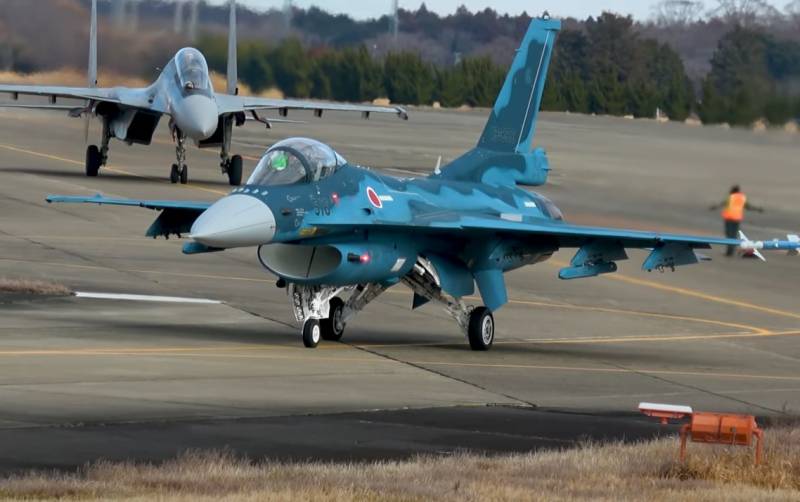 To participate in the joint Veer Guardian exercise in Japan, the Indian Air Force has attracted several Russian-made fighters. For the first time in history, 4 Su-30MKI aircraft landed at the Japanese Hyakuri airfield, 130 km from Tokyo. Military Watch Magazine believes that in this way Japan will receive some data on Russian aircraft, which it can later use to its advantage.
The exercise is significant because it not only reflects the expansion of defense ties between Delhi and Tokyo, but also a unique opportunity for the Japanese military to analyze the capabilities of advanced Russian heavy-lift fighters, intelligence from which will almost certainly be passed on to the United States.
writes MW.
In addition to fighters, the Il-78 tanker is also involved in the exercises, which provided fuel for the squadron on the way from India to Japan. Despite the fact that the Su-30 in various modifications has long been operated in several countries, it has not yet landed at the airfields of a potential enemy. On the Japanese side, obsolete American F-15s and Japanese Mitsubishi F-2s took part in the exercises. MW notes that the participation of the Su-30MKI will be very useful for the Japanese military in terms of a possible confrontation with the armies of Russia's allies.
India is unlikely to face F-15s in combat, while Japan faces hundreds of Chinese and Russian fighter jets at its borders. Therefore, the lessons learned from simulated combat operations will be much more useful for the Japanese side than for Indian pilots.
- emphasizes the publication.
Previously, India expressed interest in modernizing the fleet of Su-30MKI fighters with the installation of new radars and, possibly, AL-41 engines, which are equipped with 4++ generation Su-35S aircraft. Delhi also expressed interest in buying the latest Russian Su-57 fighters.