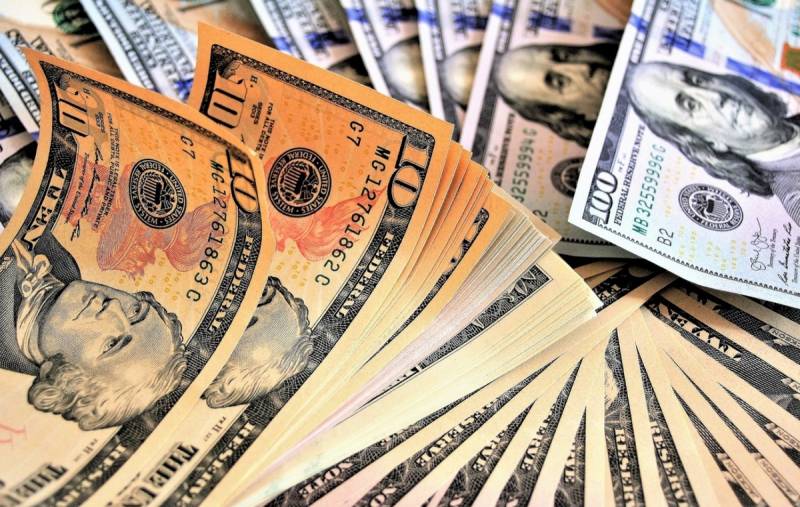 Several recent geopolitical events have raised the age-old question of whether the hegemony of the US dollar as the world's reserve currency is in jeopardy. The answer is obvious and unequivocal: not in the least. If anything, these events only highlight why this currency is on its throne. Bloomberg columnist Marcus Ashworth writes about this.
The dollar remains the global currency, with half of the $2 trillion in cash circulating outside the US. In many developing countries, its everyday retail use is replacing local money. About 40% of the world's debt is issued in dollars. This gives the US an exorbitant privilege.
Huge current account deficits are much less of a problem, the expert writes, since the imports sucked up by the voracious consumer sector are often bought in dollars. It also gives Washington tremendous control, as any institution or individual on the other side of the long arm of the US Treasury can attest.
All this also means that the US serves as the global lender of last resort. Nearly 60% of the world's foreign exchange reserves are in dollars, with the euro coming in second with 20%. About 90% of all foreign exchange transactions are related to the dollar. The global response to the pandemic has been bolstered by massive currency swaps between the Federal Reserve and friendly central banks.
Old as the world barter can work for Chinese trade with Russia and even with Iran. But it is unlikely that Saudi Arabia will use the Chinese yuan when trading with the US and any other Western country.
The dominance of the US currency will be undermined if a competing petrocurrency emerges. But there are very good reasons why the vast majority of world hydrocarbon trade is and will remain dollar-denominated. The Organization of the Petroleum Exporting Countries, which now includes part of Russia, is unable to control either the price or the supply of crude oil. It does not have the ability to create a competing currency.
In other words, even now, during the time of instability and global crisis, the US dollar will defeat any contender for its throne, the observer concluded.