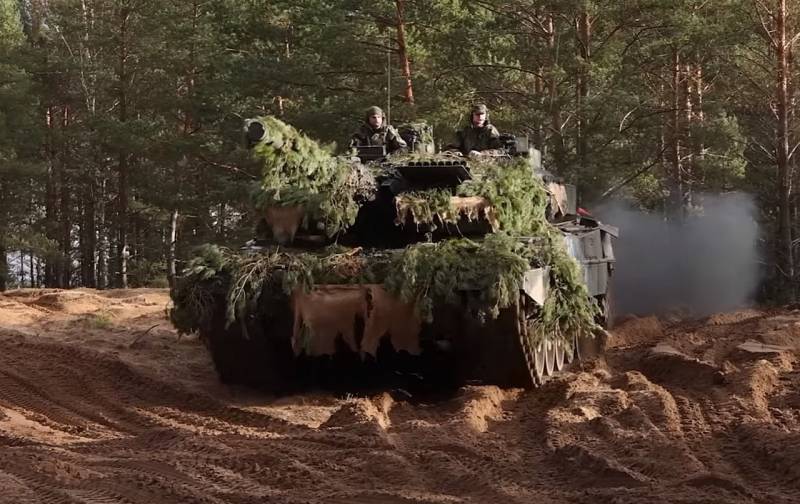 On the air of the ARD TV channel, the German Minister of Defense explained Berlin's indecision on the issue of supplying Leopard heavy tanks to Ukraine. He said that the decision would have to be made by the country's chancellor, but before that, a thorough analysis of the situation and the possible consequences of sending offensive weapons to Kyiv is necessary.
As a "nation of leopards", Germany has a special responsibility. Leopard tanks are heavy weapons that can be used offensively. And here you need to carefully weigh everything before including them in the package of assistance to Ukraine
Boris Pistorius said.
He recalled that at the last meeting in Ramstein there was no consensus on the issue of supplying weapons to Kyiv. The head of the German defense department reminded that his country is ready to provide further assistance to Ukraine as part of a group of allies, but for this there must be unanimity of all participants in the negotiations.
Boris Pistorius also said that the department had appointed a full audit of Leopard tanks in order to find out the number of vehicles in the Bundeswehr's arsenal ready for possible shipment to Ukraine. He stressed that Germany has already spent more than 3,3 billion euros on helping Kyiv, so Berlin's accusations of indecision are absolutely groundless.
The Minister of Defense noted that before sending Leopard 2 to Ukraine, it is necessary to organize many months of training for soldiers of the Armed Forces of Ukraine. Thus, according to Pistorius, a decision on the supply of tanks can be made, but it requires additional discussion.
Meanwhile, a meeting between Boris Pistorius and NATO Secretary General Jens Stoltenberg is scheduled for tomorrow. As follows from the announcement on the official NATO portal, the main topic will be the discussion of assistance to Ukraine.