On Sunday, October 28, 2018, local parliament elections were held in Hesse. The conservative force led by Angela Merkel, the Christian Democratic Union (CDU), suffered significant losses. And on October 29, 2018, the German Chancellor announced that she did not intend to be re-elected as head of the party, and would not nominate herself in the internal party elections in December 2018. At the same time, sources close to Merkel report that she wants to leave the chancellor, and sit until the end of the term, which ends in 2021.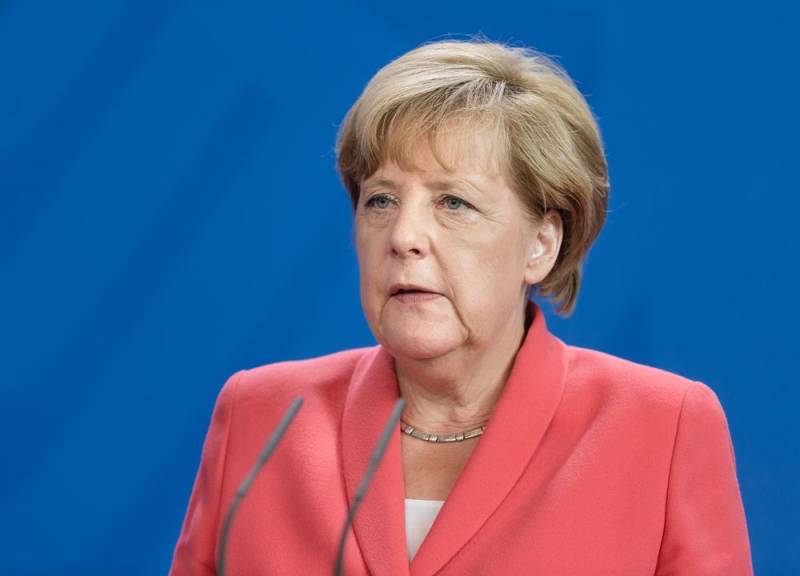 Simultaneously with the CDU, losses were suffered by their coalition allies from the Social Democratic Party of Germany (SPD). And moved these
political
Of the "oldies", the young "Alternative for Germany" (AfD), it is now represented in all local parliaments.
It should be noted that for the CDU, the elections in Hesse were a blow to the image. Although the party won first place, gaining 27,2%, it no longer has an overwhelming advantage. And the allies, represented by the SPD, were even weaker. Gaining 19,6% is the worst result since 1946! So the CDU / CSU (Christian Social Union) / SPD coalition itself is already under threat of existence.
The representative of the AdG party in the Bundestag (federal parliament), Waldemar Gerdt, believes that a change of German leader is not far off. After all, Merkel's activities are counterproductive, she wants to achieve her goals, ignoring the opinions of others. And this is precisely what led to the sad outcome for her in Hesse. What you sow, so to speak, will reap very soon. In turn, the result of AdH is really impressive. They increased the support of the population in a particular region immediately by 9%. It's a lot. In any case, more than the "greens" who defend absolutely opposite values.
In Germany, many do not hide the fact that "the battle for Hesse was another nail in the lid of the political coffin of Mrs. Merkel," who clearly sat in the chancellor's chair (since November 2005). Although more worrisome is the strengthening of the openly pro-American "greens" who advocate the soonest ridding of Germany from nuclear energy and are pursuing a clearly destructive policy aimed at the industrial weakening of Germany. They strengthened their position after these elections. Some, without hesitation, call the "greens" the party of Germany's destroyers, believing that they will still show themselves if they suddenly climb to the top of power, and Germany will shudder.