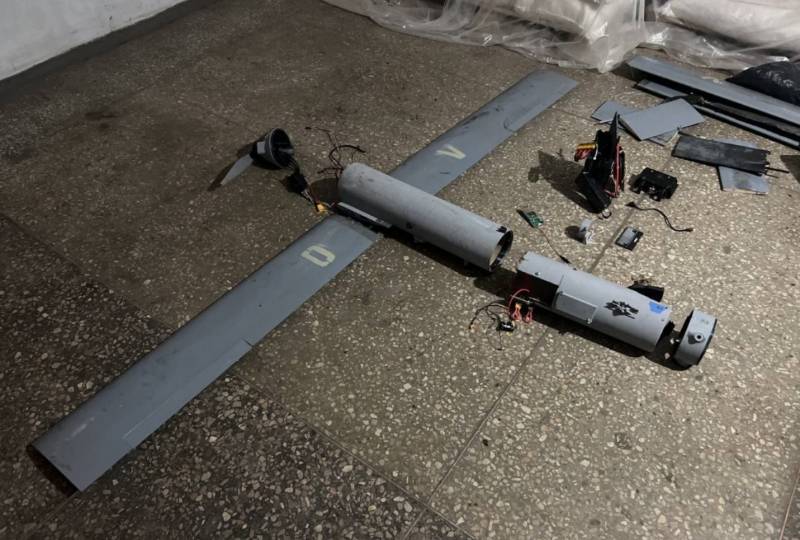 Some of the Russian volunteers and mobilized, located a hundred kilometers from the line of contact, were attacked by drones, which the RF Armed Forces have not yet encountered. This was reported by the telegram channel "There is such a profession ...".
According to the channel, the servicemen were attacked by seven UAVs, most of which were hit by air defense systems. However, several drones reached the test site. However, the aircraft did not cause significant damage.
The approximate distance covered by the drones reaches 110 km. Judging by the analysis of the components of one of the UAVs, components for the device are readily available on the Web. In addition, the aircraft is equipped with a GNSS unit from Antcom, headquartered in Torrance, California. On the detonators of the drone, inscriptions in English are visible. Thus, the device is delivered to the Ukrainian side in a centralized manner.
The author of the channel concluded that the Russian military was attacked not by homemade drones, but by industrially assembled drones and supplied by the Armed Forces of Ukraine as part of the next aid package.
In general, something new appeared in the sky above us. Perhaps there are many of them and they will have to be reckoned with. Look to the sky and listen carefully. I guess it's not the last thing we'll face
- said the author of the telegram channel "There is such a profession ...".