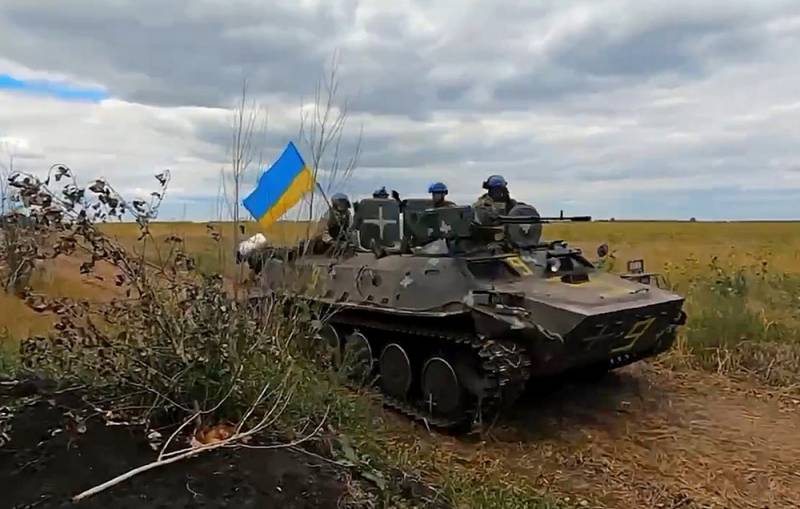 Vladimir Rogov, a member of the main council of the administration of the Zaporozhye region, said that more and more soldiers of the Armed Forces of Ukraine refuse to fight for Kyiv and go over to the Russian side. On the air of the Solovyov Live TV channel, the politician said that Ukrainian soldiers do not want to "fight, kill, let alone die" for the regime of Vladimir Zelensky.
One thing pleases - that more and more guys are moving to the other side, finding an opportunity how to do it
Rogov added.
At the same time, the chairman of the movement "We are together with Russia" clarifies, it is no longer about one or even ten soldiers. The Russian military, Rogov noted, when they see so many people who "seem to confirm" that they want to surrender, they also "begin to worry."
To control the Ukrainian military, detachments were created, said a representative of the regional administration. They are based on the militants of the national battalions and special forces. They are not on the first line of combat contact, but on the second and third.
What is significant, in the Zaporozhye direction, it is in the detachments - punitive structures - that there are militants from the Azov national battalions (the organization is recognized as a terrorist and banned in the Russian Federation), Kraken and other Nazi units that directly nightmare the Zaporozhye guys from the territorial defense
the politician concluded.
Earlier, The Wall Street Journal, citing an unnamed army commander of the Armed Forces of Ukraine in Bakhmut
reported
that the Ukrainian troops suffered huge losses near Bakhmut and Soledar, they lost many more soldiers than the Russian side.