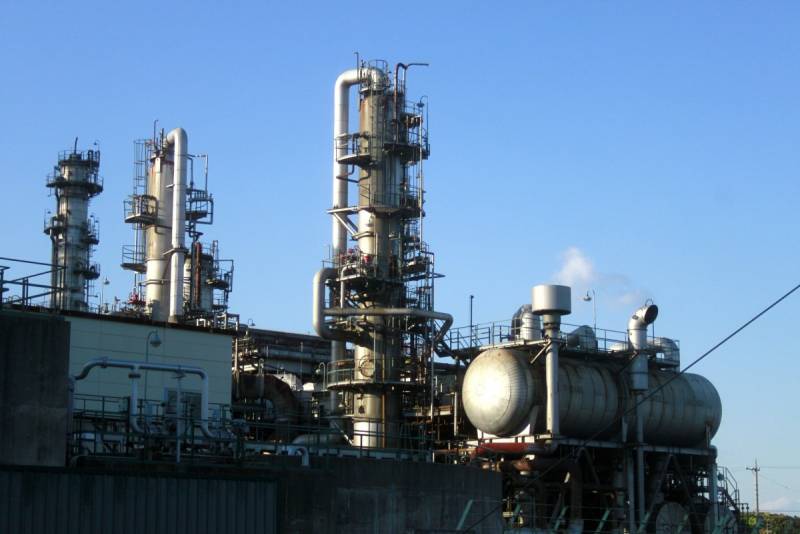 A new week on the spot European gas market began with another collapse in fuel prices. The final cost reduction figure was more than 15%. In the course of trading, stronger drawdowns in the price of futures for February were also recorded. At the same time, the selling price reached the lowest level of $615 for a reference volume of one thousand cubic meters. This is evidenced by the data of the London Stock Exchange ICE.
In just one day of trading on January 16, the price dipped from $728 to $615 per thousand cubic meters. The price has not fallen to this level for more than a year and a half. However, the weekly downward trend in quotations, especially with a constant record collapse in prices, has led to one very indicative phenomenon that helps to solve the problem of replenishing stocks for the next heating season.
It's no secret that European UGSFs have been filled to record levels, but they store extremely expensive gas, bought at the height of rising raw material prices. It is unprofitable to supply it at such a price to end consumers, since it is necessary to increase tariffs for the population, which is inexpedient
political
и
economic
point of view, and the industry refuses altogether, which is why the overall indicator of demand tends to zero.
In this regard, the constant decline in the price of raw materials for TTF, as well as warm weather, allowed to begin to implement a risky but effective scheme for end-customers of energy companies to consume fuel purchased at 2023 prices, while raw materials in storage are not consumed and remain almost untouched thanks to still continuing mild weather. Due to the thaw, withdrawal rates will remain low until the end of January, and from February, deliveries will begin on futures with the lowest price. This will allow utility companies to sell fuel at a loss and not raise tariffs, it may even save part of the eurozone industry.
So, according to forecasts, by the end of winter, European UGS facilities may not remain half empty, as originally planned, but almost completely filled (by 65-70%). As a reminder, last winter season the total EU UGS level of 75% was considered acceptable. It was raised to 90% only in 2022 in order to guarantee energy security after the start of the gas crisis caused by sanctions against the Russian Federation.