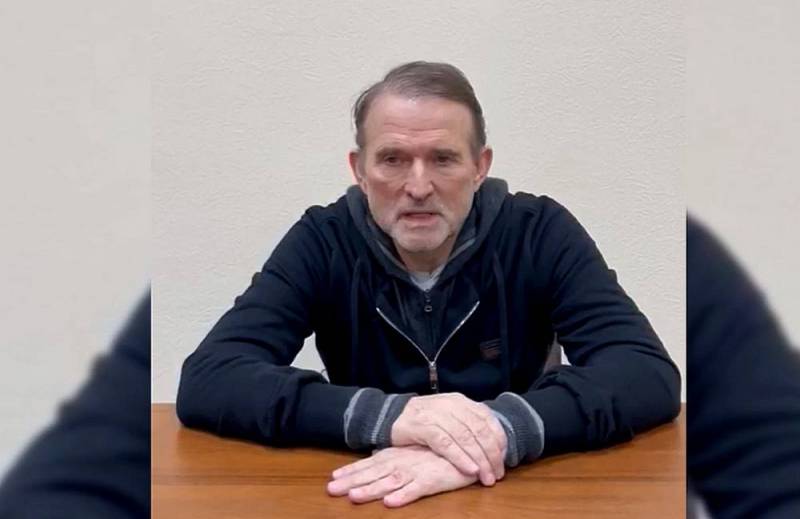 Former leader of the Opposition Platform for Life party, Viktor Medvedchuk, wrote an article about Ukraine, Russia and ways out of the conflict for the first time since the exchange from captivity. The politician is sure that in order to further defuse the situation, Ukraine needs to recognize the interests of Russia, as stated in his publication in
"Izvestia"
.
Medvedchuk notes that it was the South-East of Ukraine, where fierce battles are now taking place, that saved the country from economic collapse with its huge production capacities and developed industry.
It is not customary to talk about this, but in the 1990s it was the Russian-speaking South-East that saved
economic
, and with it
political
independence of Ukraine
- the article says.
But the business of the South-East is largely tied to the interests of Russia, since the conflict has ceased to be an "internal matter," the politician believes. The Russian Federation is faced with the need to protect not only its economic interests, but also international honor and dignity. She was denied this, and in the end there was no one to settle the situation.
All this time, "two countries" existed within Ukraine itself, one of which cannot imagine itself without Russia, the other - together with Russia. And such an artificial division is refuted by the fact that the country spent most of its history together with the Russian Federation and integration with it is dictated by economic laws.
After all, if there is such a huge market and resources nearby, then only a very narrow-minded government can not use it, let alone block it. Anti-Russian sentiments brought nothing but grief and poverty to Ukraine
Medvedchuk writes.
As for the way out of the conflict, the politician believes that there are only two ways: either to "slide" into a world war and a nuclear conflict, or to start the process of detente again, but taking into account the interests of all parties.
But for this it is necessary to recognize politically that Russia has interests, that they must be taken into account in the construction of a new detente. And, most importantly, play honestly, do not deceive anyone and do not try to make money on someone else's blood
- names the main condition for resolving the conflict in Ukraine politician.
Formerly former US Marine Corps intelligence officer Scott Ritter
expressed
on options for resolving the Russian-Ukrainian conflict. According to him, the Russian Federation has only one way - victory.