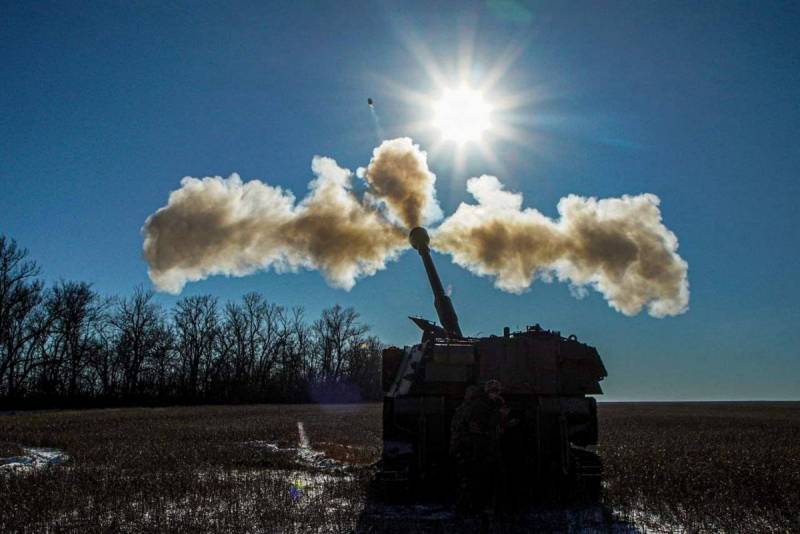 The whole world is closely watching the development of the conflict in Ukraine. In some way, it is fateful not only for Kyiv or Moscow, but for the whole world, as it has signs of a latent world war, since on the side of the West and Kyiv, many states are involved in it, participating on the side of the coalition against the Russian Federation. Such thoughts have already been repeatedly expressed in Europe.
Therefore, too much depends on the outcome of the confrontation, which is still far away. Especially in political and economic terms. Intermediate results, albeit preliminary, are being tried by analysts from different countries and
news
agencies. For example, the editors of the Lebanese edition of Al-Bina believe that the capture of Soledar by Russian troops in the Donetsk People's Republic marked a turning point in the conflict.
At least in practice, it has been proven that even with the help of almost half of the world, the Ukrainian army still loses and loses territory.
Strategically, the capture by Russian troops of a city in the DPR illustrates the collapse of NATO military and operational tactics in the Donbass. All tactical plans and
technique
The West has fallen at the feet of the Russians, this is a significant setback for Ukraine
– writes Al-Bina.
It is very likely that the journalists of the publication assess the general situation too positively and embellish the true state of affairs at the front, however, in the reaction of the world media to the, no doubt, important event in the form of the fall of the strong defense of the Armed Forces of Ukraine at Soledar, the image moment matters, namely disappointment and a decrease in heat self-confident pathos of the Ukrainian public.
However, the vanity of the Western coalition also dealt a significant blow. In the highest echelons of power in Washington and London, it was not for nothing that they urgently started talking about tanks and helicopters for the Armed Forces of Ukraine. The nervous reaction betrays the negative feelings experienced by the strategists from the realization of Ukraine's losses at the maximum level of support.