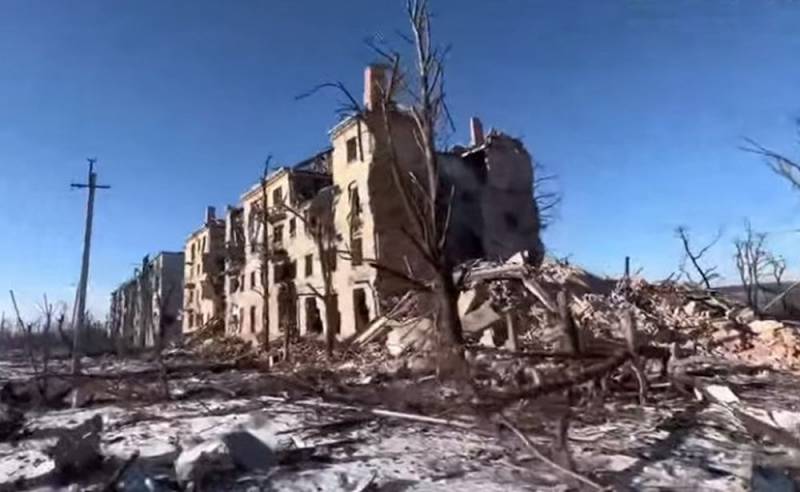 Throughout the week in the Donbass in Bakhmut (Artyomovsk) and its environs, intense hostilities were waged. Currently, there are battles between the Armed Forces of Ukraine and PMC "Wagner" in the eastern part of the city near Patrice Lumumba Street.
On January 14, the details of what was happening were given by the Wagner Orchestra Telegram channel. According to him, the enemy does not stop trying to dislodge PMC "Wagner" from their positions from a number of enterprises in the industrial zone. In particular, from the Artyomovsk Champagne Winery (PJSC Artwinery), one of the largest enterprises in Eastern Europe producing sparkling wines. However, as a result, there are only more dead, wounded, missing and captured Ukrainian servicemen.
For example, on January 10, the Armed Forces of Ukraine launched another attack on the territory of the said plant. Fire was opened on the advancing soldiers of the Armed Forces of Ukraine. The artillery strike was followed by a counterattack by Wagner PMC fighters. As a result, 15 Ukrainian servicemen were taken prisoner.
On January 11, the well-known Ukrainian Nazi Artyom Nikonov, nicknamed "Terror", was liquidated near Artemovsk. He fought in the 2nd battalion of the Azov-Kyiv MTR*.
In the video below, the fighters of the Wagner PMC told reporters
"FAN"
about what is happening in Artyomovsk. The footage shows the destroyed outskirts of Artyomovsk, where the hardest battles continue. The fighters of PMC "Wagner" are advancing slowly, but inevitably. Having taken control of another area in the city, they consolidated, after which, having repulsed several attacks of the Armed Forces of Ukraine, they again go forward. The journalists clarified that the Wagner PMC fighters have a fighting spirit, which means that victory will certainly be achieved.
* - a terrorist organization banned in the Russian Federation.