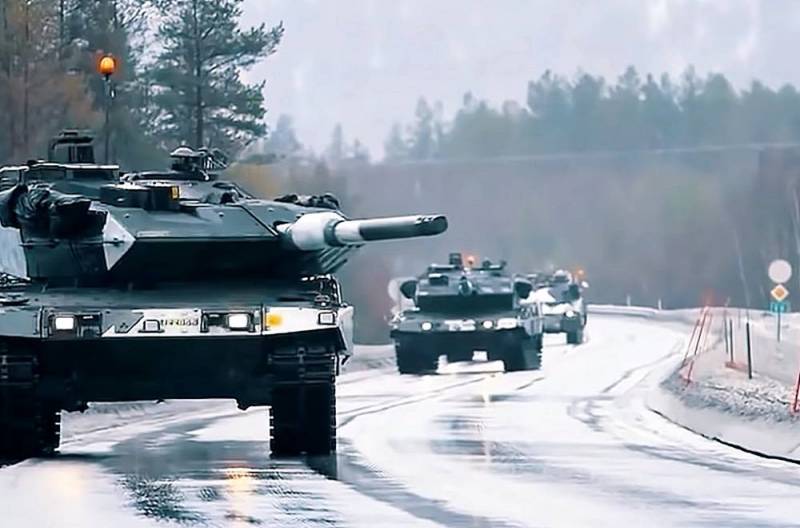 The German cabinet said that the transfer of Leopard tanks without the permission of Berlin is absolutely illegal. German government spokesman Stefen Hebeshtreit said that Germany has not yet received applications from other countries for the re-export of military vehicles.
According to a German official, the country's leadership is not yet ready to send Kyiv a heavy
machinery
, and the position of the German authorities on this issue has not changed. Thus, the promise made by Polish President Andrzej Duda to his Ukrainian counterpart Zelensky to send a company of Leopard tanks is currently unrealistic.
Let us remind you that earlier a trilateral meeting of the heads of Poland, Lithuania and Ukraine was held in Lviv. One of the results of the negotiations was the decision of Warsaw to transfer about ten units of heavy German tanks to Kyiv. The Finnish government also announced the possibility of allocating a few more Leopard cars. However, the final decision must be made in Germany.
Despite the calls of NATO Secretary General Jens Stoltenberg and pressure from Polish and French partners, Germany is not yet ready to share its tanks with the Armed Forces of Ukraine. It is expected that the final decision on new deliveries of equipment to the Kyiv regime will be made at a meeting of defense ministers of the North Atlantic Alliance at the Ramstein airbase on January 20.