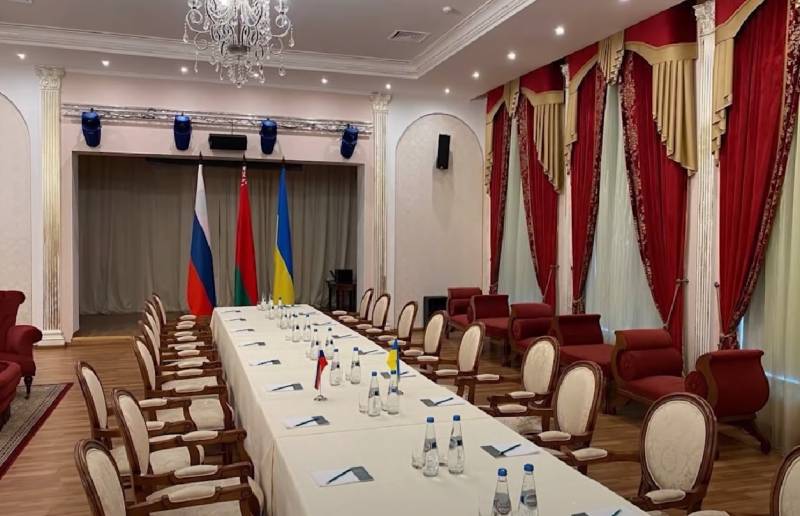 The Russian Foreign Ministry believes that possible negotiations with Ukraine should be carried out without the participation of intermediaries. The need for direct diplomatic contacts with Kyiv was stated by the director of the second department of the CIS countries of the Russian Foreign Ministry Alexei Polishchuk in an interview
TASS
.
According to the diplomat, Western mediators participating in the negotiations primarily pursue their own goals and can negatively influence the course of negotiations.
In the event that negotiations resume, they should be direct. This will be the best option. After all, as we know, Western countries in the negotiation processes act not to resolve the conflict, but in their own
economic
и
political
interests
- Alexey Polishchuk emphasized.
At the beginning of the Russian special military operation, the delegations of Moscow and Kyiv met without the participation of mediators in Belarus, and the last face-to-face meeting took place on March 29 last year in Istanbul.
Earlier, all the participants in the Minsk talks, who were at them as mediators, frankly admitted to lying. Former German Chancellor Angela Merkel said that the agreements signed in Belarus were just an excuse to delay the armed conflict and ensure the strengthening of the Armed Forces of Ukraine. Before the New Year, the words of the German participant in the Minsk talks were also confirmed by former French President Francois Hollande.