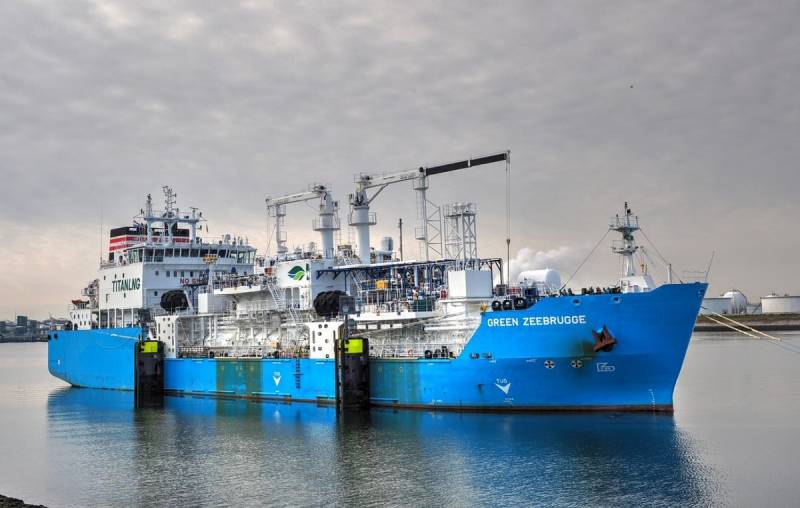 The last month has been a time of celebration and rejoicing in the highest echelons of power (but not ordinary citizens) of the European Union. Demand for gas declined due to unusually warm weather. As a result, commodity prices are falling, and the crisis, according to analysts, seems to have been averted, since the volume of the gas cushion (stocks rolling over to the new season) increases by itself. Indirectly, the indicator of available resources also increases in case the cold returns (it is only the beginning of the second calendar month of winter).
Experts warn that winter in Europe was so mild that in fact there was an untimely increase in gas reserves. In addition, the reverse side of the decline in consumption was the overfulfillment of the fuel economy plan by industry, and this could only happen due to a decrease in production.
The problem that Europeans do not want to talk about
policy
is that as long as the EU relies on LNG, the cost will not drop any further than it does now, for the simple reason that LNG will never be as cheap as pipeline gas, especially from Russia.
In other words, the relaxation provided by a warm winter is a bad
news
for European energy. Random factors that seem to be presented as the end of the crisis are in fact its beginning. In this case, not only the next heating season will be difficult, but also the summer, because it will have to fill storage facilities for the winter, as well as satisfy the enormous demand for fuel for generation, as the load on the air conditioning network will increase. And this is in the absence of supplies from the Russian Federation.