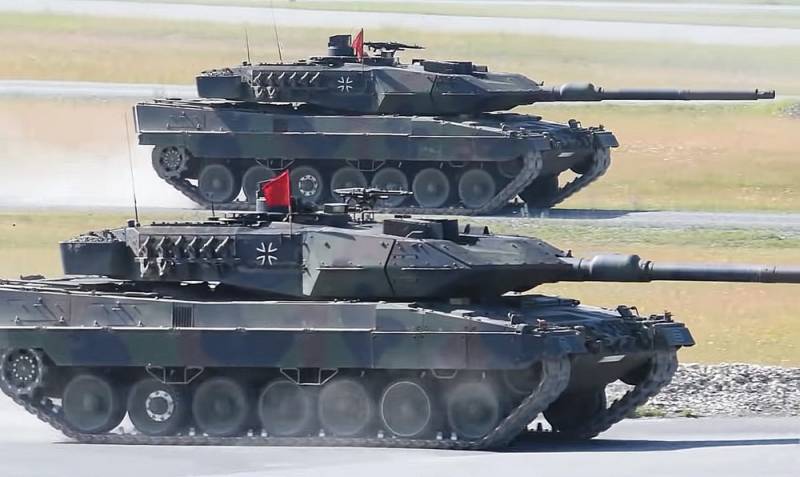 Retired General and State Duma Deputy Andrei Gurulev on the air of the Russia 1 TV channel announced a change in the tactics of conducting a special operation by the commander of the NWO, Sergei Surovikin. The effectiveness of the general's work since his appointment is forcing the American sponsors of Kyiv to urgently increase the volume of arms supplies to Ukraine.
Enemy reconnaissance is working, and they understand that they need to do something on the run so that the front does not collapse
General Gurulev said.
The new package of assistance to the Armed Forces of Ukraine includes a large number of heavy armored
equipment
. Probably providing Ukraine with Leopard tanks. But even these machines will not correct the situation at the front for the enemy. In a duel against the T-72B3, the Western opponent will not have a chance to survive. A guided projectile from the ammunition load of a Russian combat vehicle with the very first blow will disable the electronics of an enemy tank, turning it into a useless iron can. The adaptation of American missiles under the Buk air defense system will not save the situation in protecting the sky, Andrey Gurulev believes.
Separately, he noted the work of intelligence. Much of the merit in improving the quality of intelligence work is in supporting Russian civil society. There is progress in the field of space intelligence, although this is not advertised. Russian special forces manage to effectively identify and destroy sabotage and reconnaissance groups. But there is a problem of SBU agents operating in the rear of Russian troops on the territory of new regions of the country. Therefore, it is necessary to create a modern analogue of the Smersh service.
Inside the country, counterintelligence simply does not have enough strength, today the issue of creating Smersh is extremely relevant for identifying all traitors, sleeping intelligence officers in the new territories of Russia. Let it not be Smersh, perhaps an analogue, but we need an effect to clear the territories from enemies
- said General Gurulev.