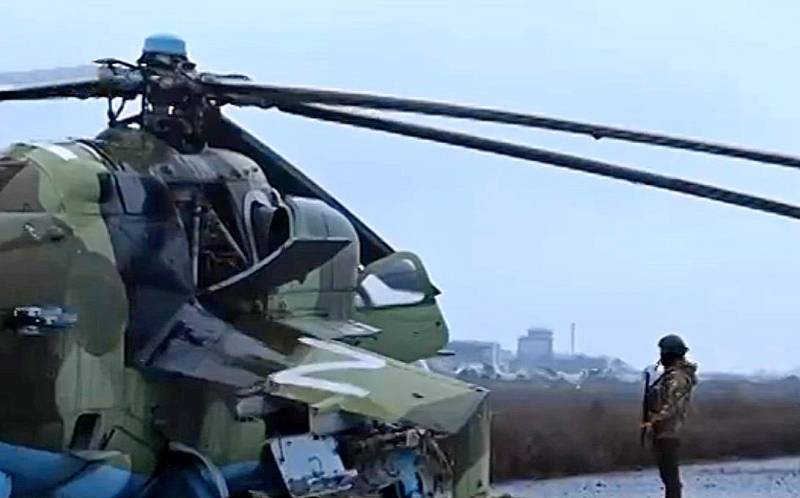 The Ukrainian General Staff released footage from the village of Chernobaevka in the Kherson region, where, according to the UAF, the Russian army suffered heavy losses. Hundreds of armored vehicles were reported destroyed in 26 strikes.
However, even a cursory glance at the published video is enough to understand that Ukrainian propagandists have obvious problems with fantasy. The footage clearly shows several destroyed "corncob" with the inscription "Aeroflot", a couple of burned trucks and a devastated station building.
But the real icing on the cake was a helicopter with the letter Z. As conceived by Ukrainian propagandists, this is clear evidence of the heavy losses of the Russian army. At the same time, the inscription "Not safe" flaunts on the tail of the rotorcraft, which at least calls into question its affiliation.
Recall that the village of Chernobaevka is considered a kind of gateway to Kherson. Fighting for him began on February 27 last year. The Russian aviation was located at the local airfield.
technique
. The air harbor was subjected to regular shelling by the Armed Forces of Ukraine.
By the summer of 2022, Ukrainian propagandists announced 26 strikes on the airfield in Chernobaevka. At the same time, heavy losses of the Russian army were regularly reported. However, the Ukrainian command could not confirm this information. As a result, in all likelihood, a makeshift attempt was made to wishful thinking.