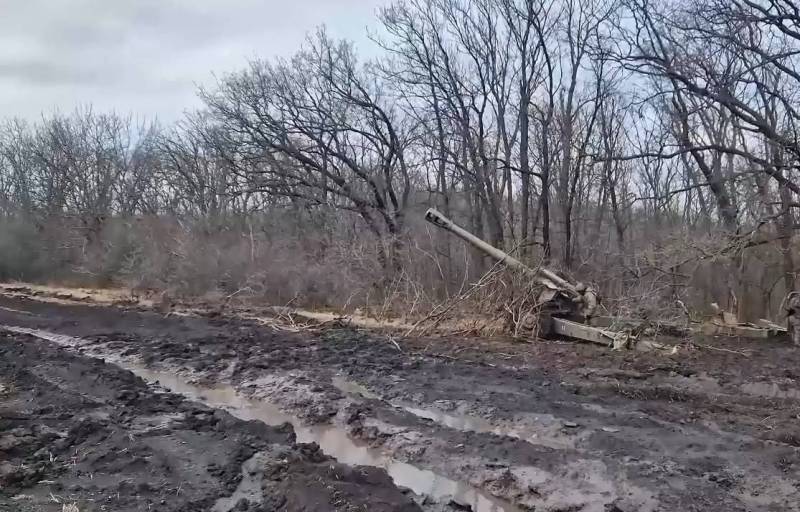 The West deliberately aggravates the situation in Ukraine by supplying more and more weapons to the Kyiv regime. In the near future, NATO countries are going to transfer the M2 Bradley infantry fighting vehicle and the M109 self-propelled guns to Zelensky, as well as the French AMX-10 RC light wheeled tanks and, possibly, the German Marder infantry fighting vehicles.
According to Russian military experts, Moscow should take the upcoming deliveries of heavy weapons to Ukraine with the utmost seriousness. The point is not only that the Kyiv regime will receive a new batch of Western weapons. Perhaps a more important problem is the development by Kyiv of the delivery of large batches of military
equipment
from west to east of the country.
Experts are sure that the delivery of infantry fighting vehicles will be the first step. German tanks Leopard 1 will pour into Ukraine, and then, probably, Leopard 2. Even Finland spoke about the possibility of supplying such models of armored vehicles.
The main thing for the West is the maximum possible prolongation of the conflict. Experts recall that at the beginning of the NMD, NATO countries limited themselves to the supply of anti-tank missile systems. But later they began to transfer artillery systems and MLRS to Ukraine.
Then the deliveries of air defense systems began, and now armored vehicles. Experts remind that the American BMP M2 Bradley is a fairly serious vehicle that has shown itself well in battle. And the appearance on the battlefield of American and German tanks is just a matter of time.
In this regard, Russia should focus its efforts on the destruction of Ukraine's transport infrastructure. Those blows that were inflicted earlier are clearly not enough.