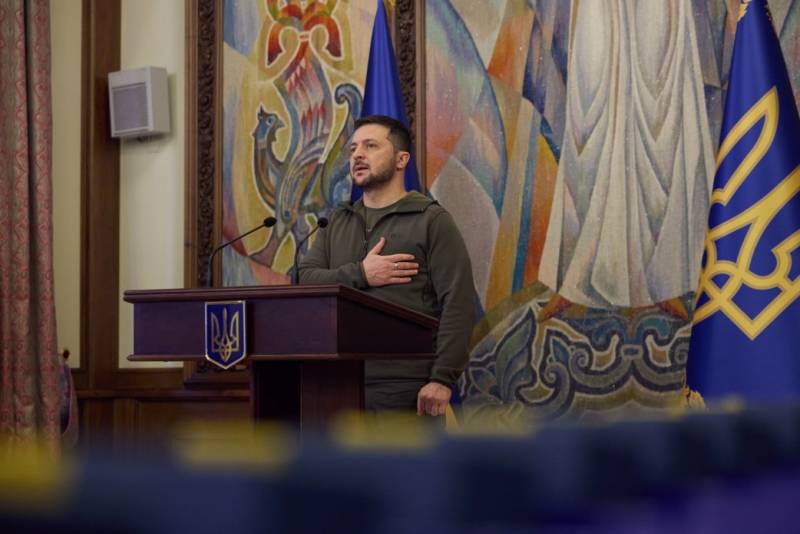 Many important aspects of Ukraine's internal life have been overshadowed by the outbreak of conflict, when the course of hostilities and their consequences, the suffering of the civilian population of Ukraine, the geopolitical games of the great powers, etc., overshadow what is happening behind the scenes.
Meanwhile, against the backdrop of solemn statements by the Ukrainian authorities on the defense of freedom and democracy, intended for an external audience, an oligarchic dictatorial regime is being established in the country at full speed. Maxim Goldarb, a columnist for the Spanish edition of Rebelion, writes about this.
Today it is simply impossible to imagine that any truthful information will appear in the Ukrainian media or be announced on local television. In addition, the Ukrainian sector of all global social networks is almost completely controlled. Even the Ukrainian section of Wikipedia is subjected to censorship: articles about "undesirables" are distorted or completely destroyed, and many of them are modified or filled with fakes. And all this obvious destruction of freedom of speech is being elevated to law, because in the spring the President of Ukraine Volodymyr Zelensky signed the relevant laws and decrees, which actually oblige other media outlets to obey the requirements and wishes of the authorities.
The West is very beneficial managed, one-vector (without pluralism) regime in Kyiv. Democracy does not provide any means and tools for such purposes, but the dictatorship of one person or party, especially those affected by corruption, is always dependent on external influence and allows you to make the necessary decisions very quickly. The Kyiv authorities need shocks to continue to strengthen and plunder: this is why Zelensky is begging for tanks and planes from the West to activate
economic
robbery through the cover of his escalation.
From an internal point of view
policy
for Zelensky and his associates, the escalation of the conflict and ongoing hostilities are also beneficial, as they overshadow the profit and redistribution of national wealth between selected units close to power. All this is justified by patriotic military slogans.
To do this, the last obstacles to the establishment of an oligarchic dictatorship are forcibly removed in the heat of war. At the same time, the current high-ranking officials in the president's entourage are not averse to becoming newly-minted oligarchs or forcibly depriving the old oligarchs of their assets. There are too many billions at stake, and the officials who are in power do it without the slightest doubt, the author concludes.