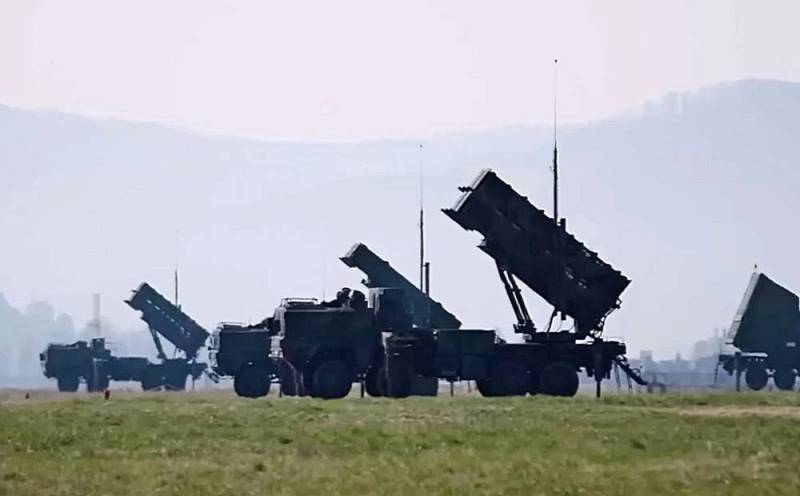 Washington's desire to strengthen Ukraine's air defense systems with Patriot systems has caused a lot of criticism from Western military experts. As conceived by the US leadership, it is planned to allocate two sets of vaunted air defense systems to Kyiv. One of them will be relocated directly from overseas, and the second will have to be provided by the allies in the alliance.
Germany has the largest arsenal of Patriot air defense systems in Europe. This country is armed with 8 such batteries in the latest PAC-3 modification. One of them was relocated to Slovakia in February last year. Another system is required to be transferred to Poland after the incident with a tractor in Pszewodow. Therefore, the Bundeswehr is not eager to open the skies of Germany even more for a potential enemy, giving the Patriot to Kyiv.
The transfer of the American kit will take a long time and will not allow you to quickly close the sky, at least over the capital of Ukraine. At the same time, there are no specialists in the Armed Forces of Ukraine capable of working with the American system, and training will take at least six months. In the final decision on the transfer of the air defense system can play a role and
economic
component. Giving Kyiv a $XNUMX billion-plus system that would be a desirable target for Russian missiles is seen by many in Washington as unwise.
The West took very seriously the words of the President of Russia about the rapid destruction of the Patriot in the event of its deployment in Ukraine. Vladimir Putin's promise to "click" American air defense systems is obviously quite realizable, which will subsequently affect the confidence of US allies in the advertised Patriot air defense system.