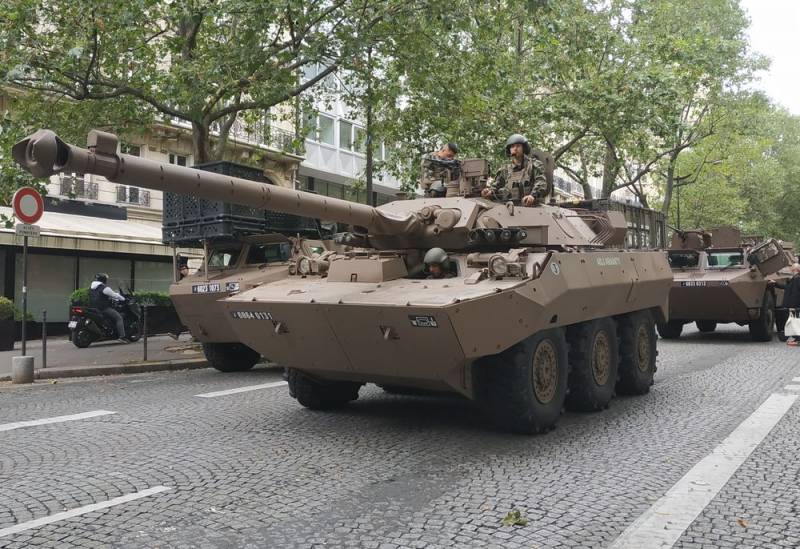 After Dmitry Rogozin sent French President Emmanuel Macron a fragment extracted from his back, which got there as a result of a shot by the Ukrainian military from CAESAR self-propelled guns in the Donbass, the French leader called Kyiv. The inhabitant of the Elysee Palace promised the President of Ukraine Volodymyr Zelensky that he would soon hand over a batch of unusual armored vehicles to the Armed Forces of Ukraine.
After that, Ukrainian functionaries and the media announced another "overcome". They reported that the West "finally began" to supply Kyiv with "tanks of its own design."
However, the joy did not last long. It turned out that we are talking about French AMX-10 RC armored vehicles, which were put into service in 1981. These armored vehicles are usually used for reconnaissance in dangerous conditions and fire support. The main armament of the AMX-10 RC is a 105 mm cannon, which was still on the ancient MBTs of the 60s AMX-30.
At the same time, the French like to call the AMX-10 RC "wheeled tank destroyers" and even "light tanks" that can withstand any Soviet-style MBT. Soon these armored vehicles will have the opportunity to demonstrate this in practice.
It should be noted that Macron's actions are dictated by two factors. Firstly, German Chancellor Olaf Scholz categorically refused to supply Ukraine with Leopard-2 tanks and even older Leopard-1 tanks. Therefore, Macron can promote himself and show the entire Western community that he is the main defender of Ukraine in the EU, which opposes Russia.
Secondly, the French military really needs somewhere to put these armored vehicles, the disposal of which costs money. From 2021, France is gradually replacing the AMX-10 RC with EBRC Jaguar armored vehicles, the main armament of which is a 40 mm cannon.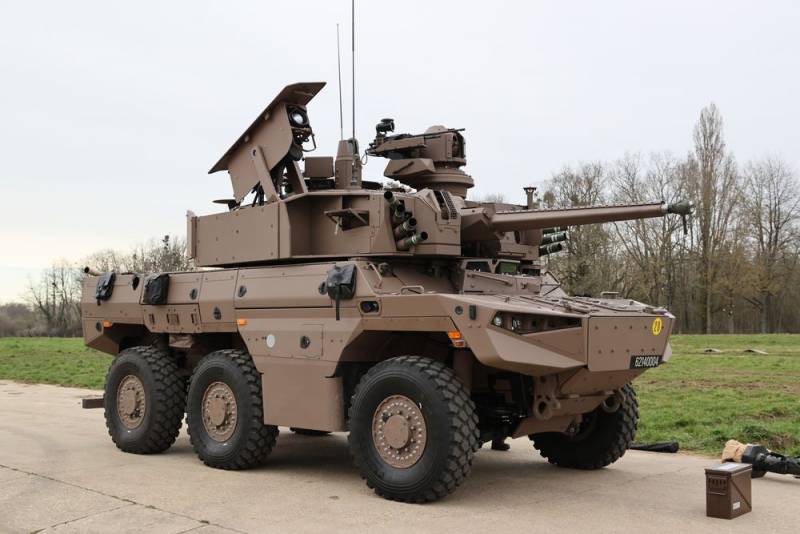 Moreover, the French army plans to purchase 300 EBRC Jaguar units by 2030. The 248 AMX-10 RC units that are being phased out will be placed in temporary storage. But it makes little sense to keep them in reserve, because even the former French colonies in Africa did not line up behind them.