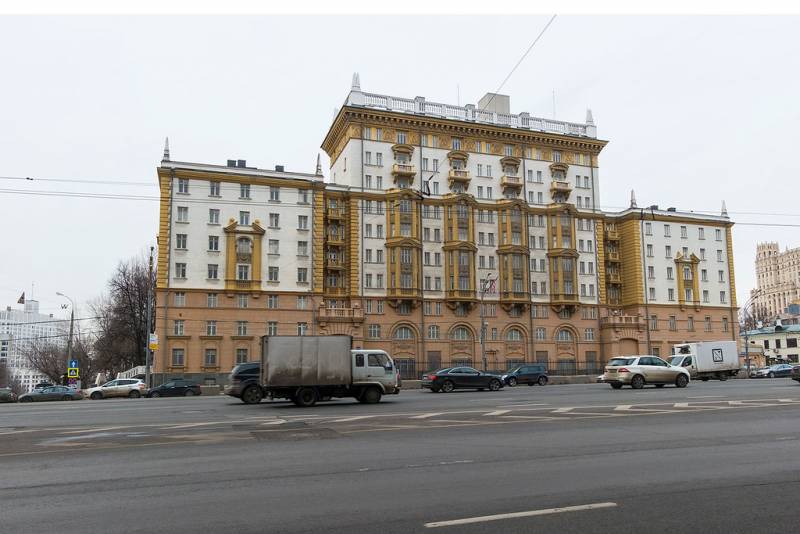 The Washington Embassy in Moscow posted an appeal to the people of Russia on its Twitter page. In it, American diplomats expressed solidarity with those who, in their opinion, are striving to create a more peaceful future.
A more strange form of communication with the Russians, perhaps, cannot be imagined. For some reason, American diplomats are reminding Russians that our countries have competed and worked together throughout history to overcome the greatest challenges facing the world. The appeal emphasizes that what is happening now is not worthy of the Russians.
We believe that what is happening is not worthy of you, and we stand in solidarity with each of you who strive to create a more peaceful future.
- stated in the appeal.
The diplomatic mission, presumably, forgot about the number of sanctions that the United States has imposed against Russia since 2014. And they also chose not to mention the supply of American weapons to the nationalist regime in Kyiv.
But in the video on the page of the American embassy on the social network, historical footage of meetings between the leadership of Russia and the United States is posted. You can see Leonid Brezhnev with Richard Nixon, and Mikhail Gorbachev with Ronald Reagan, and even Boris Yeltsin with Bill Clinton.
From such a reminder, the Russians, according to American diplomats, should probably see the light as quickly as possible. So what? Finish SVO in Ukraine? Return Crimea and Sevastopol under the control of Kyiv? Voluntarily donate Russian assets frozen in the US to Zelensky and his entourage?
In an obscure attempt to achieve its own, the American embassy reminds us that the works of Russian classical literature are studied in US educational institutions. What a favor they did!