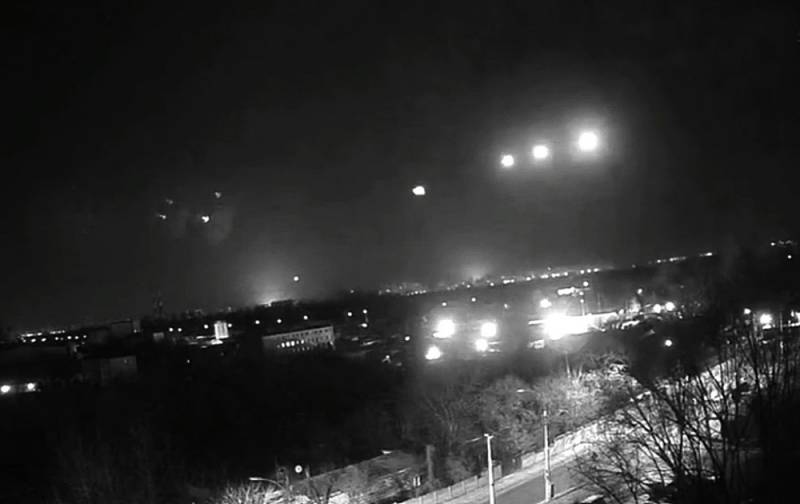 The footage circulated on the Web after yesterday's strike on infrastructure facilities in Kyiv and other cities of Ukraine clearly shows the unsuccessful operation of air defense systems. As specified in the comments to the published video, "Gerani" successfully hit the target, which, presumably, was the capital's CHPP-5.
They tried to prevent the Russian drones with the help of German Gepard self-propelled anti-aircraft guns. Germany carefully provided 10 units of this
equipment
, but they are clearly ineffective against Geraniums.
At the same time, yesterday, after the attack of Russian drones, it was reported that the air defense of the Armed Forces of Ukraine was 84% effective. Kyiv propaganda stated that out of 84 UAVs launched by the Ukrainian military, with the help of air defense systems, they managed to shoot down all XNUMX. However, footage from the scene confirms the falsity of these statements.
As a Western publication later reported, the Russian Geraniums are very expensive for the Ukrainian army. The price of missiles for air defense of the Armed Forces of Ukraine is incommensurably higher than the cost of a drone, and the use of drones at night makes it impossible to destroy them from the ground using small arms. Judging by President Zelensky's New Year's speech, an effective air defense tool against Russian UAVs is a can of salted tomatoes.